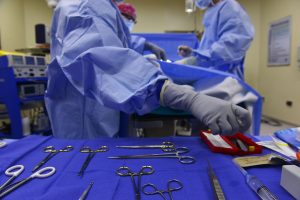 Hernias are a common health problem for adults. How they're treated often depends on an individual's overall health and how the hernia affects their daily life. When medical treatment is needed, surgery making use of a special mesh is the common recommendation. But some of these meshes have caused problems for some patients. One such surgical mesh in particular has been the Strattice Reconstructive Tissue Matrix (Strattice mesh). To understand the issue with the Strattice mesh, let's first get some background information.
What Is a Hernia and How Is it Treated?
A hernia is a medical condition where there's a hole or weakness in a wall of tissue, such as fascia or muscle. Because of this hole or weakness, an internal organ or fatty tissue will protrude or push through and into a part of the body where it shouldn't be. This can cause pain, organ dysfunction (through a loss of blood supply or obstruction in the organ), swelling and/or a visible bulge at the site of the hernia.
Depending on the severity and location of the hernia, as well as the condition of the patient, surgery is often recommended. Until somewhat recently, this typically involved cutting into the body, then pulling existing tissue surrounding the hernia together to close the hole.
The benefit of this approach was that it used the patient's own tissue to repair the hernia. A disadvantage was that it could lead to the hernia coming back. To address this issue of hernia recurrence, hernias started being repaired with meshes. These were screen-like sheets that were used to strengthen and support the tissue weakness causing the hernia.
The earlier surgical meshes were made out of synthetic materials, such as polypropylene. These weren't ideal because they sometimes led to problems, including:
Inflammation
Adhesions (fibrous bands of tissue that connect organs and other parts of the body)
Patient discomfort, including severe pain
Perforated organs
Infection
Bowel blockages
Internal bleeding
Nerve damage
Fistulas (a connection between tissues or organs in the human body that are not normally connected)
Many of these issues stemmed from the patient's body treating the synthetic mesh as a foreign body. Because of the problems linked to synthetic meshes, many lawsuits have been filed against their makers.
Due to the problems associated with synthetic meshes, medical device companies tried surgical meshes made from biological materials. By using human or animal tissues to create a surgical mesh, the hope was that the patient would produce a lower foreign body response, have a lower risk of infection and eventually replace or supplement the biological mesh with the patient's own tissue. One such product was the Strattice mesh, although this product had its problems.
What's Wrong With the Strattice Biologic Hernia Mesh?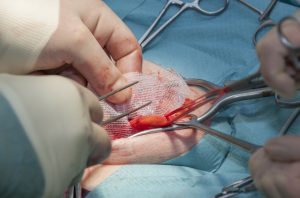 The Strattice mesh was made from pig skin, which was supposed to make it far more compatible with the human body compared to meshes using synthetic materials. Yet according to some of the patients who received the Strattice mesh, they suffered many problems that were common with synthetic meshes. These problems potentially stemmed from the biological mesh coming apart or breaking down inside the body.
According to the allegations in one Strattice mesh lawsuit, the extent of the problem with the Strattice mesh includes 450 adverse medical event reports. Of these 450 reports, there have been six deaths, at least 340 injuries and at least 107 product malfunctions.
The Strattice mesh has a history of FDA recalls, including a Class 3 Device Recall in 2010 for a mislabeling error and a Class 2 Device Recall in 2011 because it was being used in a way that hadn't been properly approved.
Because of the problems some patients have had with the Strattice mesh, they filed suit against the maker of the Strattice mesh, including LifeCell Corporation and related business entities like Allergan, Inc. and Allergan USA, Inc.
Lawsuits Stemming From Alleged Problems with the Strattice Hernia Mesh
So far, the bulk of the Strattice-related lawsuits have been filed in New Jersey, both in federal and state court. At least 50 of the state court cases have been consolidated into multi-county litigation, or MCL. Some of the causes of action made by Strattice mesh plaintiffs include:
Design defect
Failure to warn
Negligence
Negligent misrepresentation
Fraud
Breach of express warranty
Breach of implied warranties
Violation of consumer protection laws
MCL in New Jersey is similar to multi-district litigation in federal court. But instead of individual cases from U.S. district courts getting consolidated into a single federal district court, the individual state cases from New Jersey county courts get consolidated into a single New Jersey county court. The Strattice mesh MDL has been sent to Atlantic County.
What Happens Next?
According to a September 15, 2022 Amended Case Management Order, the first trial has been scheduled for January 29, 2024. Until then, the parties will finish up handling pre-trial matters, such as discovery, deciding the order the cases will go to trial and filing any necessary motions.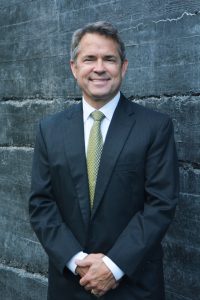 If you received a hernia mesh, you should talk to your doctor about what you need to do to address any potential medical concerns. If it turns out something went wrong with the mesh, give me a call at 919.546.8788 and we'll see if there's something I can do to help.