A few weeks ago I wrote about an Androgel testosterone case being tried in Illinois. We now have the verdict, and the result is, well, a mixed bag. Still, on balance, it must be viewed as a win for plaintiffs, and a major rebuke for companies like AbbVie, Inc. who aggressively market their prescription drugs for off-label uses. After all, at the end of trial the jury awarded the plaintiffs $150 million in punitive damages for fraudulent misrepresentation.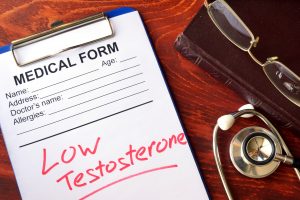 Just to recap, Androgel is a roll-on testosterone product. Jesse Mitchell began taking Androgel in 2007 after doctors ran blood tests and found that Mitchell's testosterone levels were quite low. In 2012, at the age of 49, Jesse Mitchell had a massive heart attack. From what I've read, the heart attack almost killed him.
Mitchell and his wife sued AbbVie in 2014, claiming the company marketed and sold Androgel without properly warning men about the increased risk for heart attacks. During the trial an expert for the Mitchells testified that in his opinion there was a connection between Mitchell's 2012 heart attack and his extended use of Androgel.
AbbVie's defense was that the FDA did not see a serious problem with Androgel and did not require further testing, so the drug maker should not be to blame. In addition, the defense argued that Mitchell's team simply did not establish "legal causation" between Mitchell's use of Androgel and his heart attack. Among other things, AbbVie noted that Mitchell was obese, suffered from high blood pressure and bad cholesterol levels, and was a smoker. If this health description is accurate, these "bad facts" can derail an otherwise strong plaintiffs' case.
The Verdict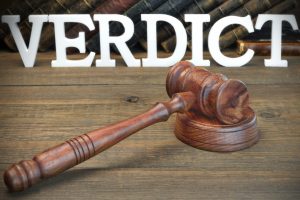 The jury did not accept the argument that plaintiffs had proven the connection between Jesse Mitchell's use of testosterone and his heart attack. Thus, the drug maker "won" on the claims of negligence. After the verdict an AbbVie spokesperson stated that the "jury found that Androgel did not cause any damage." Let me stop here and note that this is not what the jury found. Finding, for example, that someone is "not guilty" is not the same thing as finding them "innocent." Similarly, in a civil case against AbbVie, the verdict can be read only as indicating that the plaintiffs did not meet their burden of proof of establishing causation between the use of Androgel and Mitchell's heart attack. It does not mean that the jury believed Androgel caused no damage. In any event, many observers of the trial believe that Mitchell's poor health played a large part in preventing the jury from finding the connection between use of testosterone and the heart attack. It's quite possible that a plaintiff with fewer health issues would have been able to establish the legal causation for the heart attack. We will certainly see in future bellwether trials.
Nevertheless, the jury did find that AbbVie was liable for fraudulent misrepresentation. Mitchell argued in this separate claim that AbbVie intentionally targeted middle-aged men with misleading marketing that claimed AndroGel could successfully treat a condition called "Low T" or low testosterone. Many medical experts agree that the symptoms of Low T are simply normal signs of the male aging process. It is undisputed that a healthy nineteen year old man will produce more testosterone than a healthy fifty year old man. Lower testosterone levels among middle-aged men–most doctors will say–do not require testosterone replacement therapy (TRT) with products like Androgel. Jesse Mitchell further argued that the FDA had never approved AndroGel for treatment of Low T.
The jury found that AbbVie had fraudulently misrepresented the use of the drug Androgel, then awarded the plaintiffs $150,000,000.00 in punitive damages. That is a really big number. Particularly coming as it does after the jury found that plaintiffs had not proven the connection between Androgel and the heart attack. Clearly, the jury did not like AbbVie's aggressive marketing of Androgel for off-label uses.
The glaring problem with this verdict is that the punitive damages were awarded without any award of compensatory damages. In most states, there must be some compensatory damage award to permit an additional award of punitive damages. It goes like this: "we (the jury) find that you hurt the plaintiff–at least a little–and we also find that you should be punished for your really bad acts." Sometimes when a jury decides that the defendant was a bad actor but they cannot agree on actual damages to the plaintiff, the jury will award nominal compensatory damages, such as a single dollar, to pave the way for a much larger punitive damages award. Even a damages award of $1.00 can shield a large punitive damages award post-trial attack. A punitive damages award alone, however, often will not stand.
So the chance that this punitive damages award is upheld in post-trial motions or on appeal is not great. It may well be that Jesse Mitchell and his family walk away with nothing.
Testosterone Multidistrict Litigation
The lawsuits against testosterone drug companies have grown in the past few years. Currently more than 6,000 men and families have filed suit. On June 6, 2014, the Judicial Panel on Multidistrict Litigation (JPML) created a multidistrict litigation (MDL) site to consolidate cases against testosterone manufacturers. The MDL is situated in the U.S. District Court for the Northern District of Illinois, with Judge Matthew Kennelly presiding. The MDL has been expanded to include suits against AbbVie, Inc. (Androgel), Eli Lilly & Co. (Axiron), and Endo Pharmaceuticals, Inc. (Fortesta, Delatestryl).
What is Testosterone?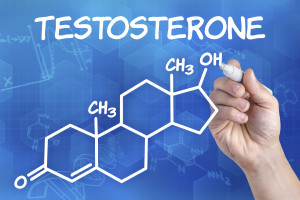 Testosterone is a naturally occurring hormone which is important to the development of masculine characteristics and male growth. It is mainly produced in the testicles. Testosterone production increases during male puberty, and the hormone works to deepen the male voice and increase muscle mass; it also functions to increase facial and body hair, and to spark the sex drive. It's the thing that helps the boy become the "man." Testosterone can also be produced in laboratories. FDA-approved testosterone replacement therapy (TRT) products include a gel applied to the skin like Androgel, an injection, a patch (also applied to the skin), and another method of delivering testosterone through application to the upper gum or inner cheek. The FDA has approved these products for men who "who lack or have low testosterone levels in conjunction with an associated medical condition." The problem is, several studies have shown an increased risk in heart attacks in men who use testosterone products.
On March 3, 2015, the FDA required testosterone label revisions to warn of the "possible increased risk of heart attacks and strokes associated with testosterone use."
If you have been using prescription testosterone and have had heart issues or other health problems, I would advise that you see your doctor promptly, and if you think you may have a civil case against the drug maker, give me a call (919.546.8788) and we will figure it out.
The information in this post was gathered from the FDA and other media and news sources.