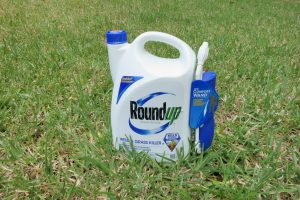 The makers of Roundup just lost another big case, this time involving a couple who used the weedkiller and were later diagnosed with non-Hodgkin lymphoma. This month, a jury in California awarded Alva and Alberta Pilliod more than two billion dollars. The jury found that Monsanto and Bayer acted negligently and failed to warn the plaintiffs of the dangers of using Roundup. The key active ingredient in Roundup, glyphosate, has been shown in studies to increase the risk of developing non-Hodgkin lymphoma (NHL). The jury then awarded Mr. Pilliod $18 million in "compensatory damages," which is a money award for actual injuries suffered. The jury awarded Ms. Pilliod $37 million in compensatory damages, for a total of $55 million in compensatory damages. Finally, the jury awarded the Pilliods $1 billion each in punitive damages. The final jury award was $2,055,000,000. A truly astonishing number, and a major rebuke to the makers of Roundup.
The Pilliods testified that they used Roundup on their property for more than thirty years, from 1975 and 2011. They were diagnosed with NHL in 2011 and 2015.
Punitive damages play an important role in consumer protection. Punitives are awarded by a jury to punish or deter a bad-acting company, and similarly situated companies, from engaging in similarly awful conduct. Punitive damages are not common, and are usually awarded when a jury decides that the defendants had prior knowledge of a serious issue or problem and ignored this knowledge to the serious injury or detriment of other people.