I see this on many lawyers' websites or print advertisements: Free Consultation! It sounds great. Something is free! It's a free con-sul-TA-tion, from an actual lawyer (although this last part is often not true; instead you likely get an "intake specialist," a person gently trained to take down your story and type it up, usually for a paralegal to read). The "free consultation" is not all it's cracked up to be.
The Free Consultation Has Very Limited Value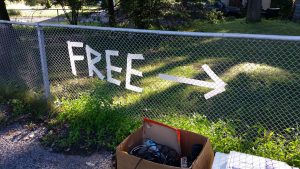 Let's start with the hourly-rate case. If the legal representation will ultimately be subject to an hourly fee payment arrangement, this "free consultation" will not likely save you much or any money. First, some lawyers allow thirty minutes "free" and then announce, "if we go further I'll need to charge you my hourly rate." But even if the attorney sits patiently and listens carefully to you explain your case for forty-five minutes or an hour, it is unlikely the attorney will be able to give you sound legal advice at that point. Quite simply, a legal dispute is complex (otherwise you could have handled it yourself). Even a basic breach of contract action will usually have two conflicting stories, and behind those stories will sit documents: agreements, letters, invoices, emails, texts, witness statements, all of which must be reviewed carefully and analyzed. So a one-hour consultation usually gives the attorney a surface understanding of your issues. Imagine if a doctor offered a "free consultation," and after a twenty-minute visit announced, "I understand completely. We must perform surgery and remove one part of your lung." It doesn't work that way. Instead, the doctor listens to your story (and charges an office visit fee), then orders the appropriate tests (more fees), and finally makes a decision on proper treatment (again, more fees).
The Contingency Fee Agreement
In a personal injury case, the attorney will most likely charge legal fees pursuant to a contingency arrangement, which means he or she will collect a percentage of the fee after the case is settled or tried to a jury (and won). So this first visit or consultation would not be charged pursuant to an hourly fee anyway, nor would the second or third or thirtieth. It's all part of the labor involved in representing a client and earning a 33.33% or 40% contingency fee.
So when a contingency-fee attorney promises the first consultation free, recognize that it is not actually free, nor would he charge you per hour anyway. The "Free Consultation" in personal injury matters is simply a marketing tactic. I have listened to hundreds of prospective personal injury clients explain their issues to me over the years, and in those cases I do not "charge" for this first visit. Given that it is an injury case, I will charge a "contingency fee" rather than an hourly rate, so I recognize that it is all part of the work I will do on behalf of my new client. In that way, I am not providing a free consultation. If the injury case is successful, the client will get paid and I will get paid at the end of the case. If not, unfortunately, no one gets paid.
You Get What You Pay For
Here's the thing: you don't want a free consultation. You should recognize the value you receive and the power you have when you pay for services. It will be the best way to ensure that you receive careful, quality representation from an attentive and responsive lawyer. (And this applies to all professions: doctors, accountants, money managers, barbers, painters—everyone.)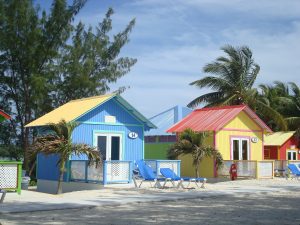 There is much truth in the adage that you get what you pay for. When I was in my twenties, and broke, I went to a hotel ballroom that promised a trip to the Bahamas if only I would listen to a simple, four-hour presentation on time-share purchases. I went. It was horrible. Highly trained and highly caffeinated salespeople talked and talked and talked at me about purchasing a time share. I endured this torture for hours, and then received a small document explaining how I was now entitled to receive a four-day stay in the Bahamas. Reading the details, it became clear that I could only use the offer during certain very limited periods in the year, and that I couldn't arrive (or depart) on certain days of the week. Beyond that, I wasn't even sure the hotel they promised me had vacancies on the days of the week I was allowed to show up. It quickly became clear my free Bahamas trip was useless. I never made it to the Bahamas (at least with my free voucher). And I will never get back that afternoon listening to "Keith" tell me about the unbelievable time-share deal (available for a short time only!).
Don't Select an Attorney Based on Website Promises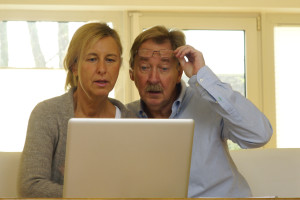 As always, the best course of action for selecting the right attorney for your case is to do your research. Look for an attorney with demonstrated knowledge in your specific case area. Take a long look at the information provided on the attorney's website. Does the attorney have knowledge about your specific legal issue? Does the attorney provide recent, timely, up-to-date information on the legal issues you are facing? Make sure the attorney has litigation experience in the relevant area of law. Has the lawyer handled cases such as the one you have? Finally, if possible meet with the attorney you wish to hire. After doing your research, call and explain your case to the firm's paralegal and arrange a time to meet in person with the attorney. If after the meeting you aren't convinced that you have found the right lawyer, or the fit simply doesn't "feel" right, go back and start the process over.
I write more about choosing the right medical device lawyer here.