I got a desperate phone call the other day. The call came from a man several states away. Let's call him "Bill." Bill had hip replacement surgery in 2007. The Depuy ASR artificial hip was implanted. He began to suffer pain eighteen months later, in early 2009, and blood tests showed his cobalt and chromium metal levels were rising at an alarming rate. He was suffering from metallosis. In 2011 Bill underwent Revision Surgery to remove the Depuy ASR hip. A year later he hired an attorney and filed his product liability lawsuit against Depuy Orthopaedics and Johnson & Johnson (the parent company of Depuy) in federal court in Bill's home state. From there, the case was transferred to the Depuy ASR MDL in the Northern District of Ohio, before Judge David Katz. Judge Katz was the federal judge assigned to handle or manage the pretrial issues associated with the thousands of Depuy ASR cases that were transferred to his court after being filed across the country.
In November 2013, the first Settlement was reached between the Plaintiffs' Committee and the Defense Team for Depuy and J&J. I have written about this Settlement and its terms here. So six years after the Original Surgery, and four years after the first onset of pain, and two years after Revision Surgery, Bill finally had the opportunity to accept the settlement offer or reject the offer and pursue a jury trial on his specific case. After much deliberation, Bill rejected the settlement offer.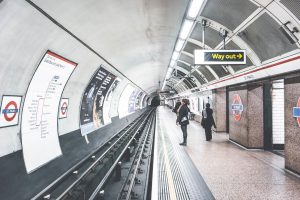 Three years have now passed. Bill's case is not on a trial calendar. In fact, as far as I am aware no case has yet been tried of any person who rejected the settlement offers. To make matters worse, this summer Judge Katz, in charge of the MDL, passed away. A new judge had to be appointed to take his place overseeing the MDL.
Bill is at his wit's end. He told me he merely wants his day in court. He is now nine years removed from the Original Surgery, seven years removed from the onset of symptoms, five years from Revision Surgery, and over four years from filing suit. And still no trial date in sight.
Bill is not alone. Hundreds of people in the MDL rejected the settlement. And those people are waiting too.
So how long does it take to resolve your artificial hip case?
All Civil Litigation Takes Time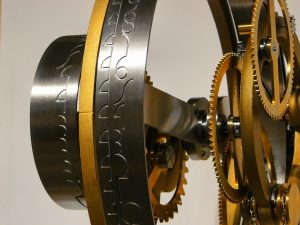 I wish I had better news, but it takes a long time. Any civil litigation takes time. There are "rocket dockets" scattered across the country that work really hard to dispose of cases in a matter of months or a year, but those courts are the exception. Even a basic breach of contract action in your state's court can take two years or longer to resolve.
A product liability case is a particularly complex type of civil litigation. It is very difficult to prove that a product was defectively designed, or that a manufacturer failed to warn patients and their doctors of the risks involved in using a product. Often competing experts will spend many hours and many dollars fighting over these technical issues. This is one reason MDL courts were formed in the first place. Multidistrict litigation sites are designated precisely to resolve of hundreds or thousands of cases more efficiently, not less efficiently.
Multidistrict Litigation Often Takes Years to Resolve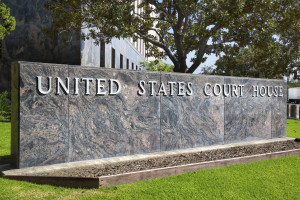 That said, there is just no other way to say it: a case that finds its way to a multidistrict litigation court will probably take several years to resolve. So settle in. The biggest reason is this: there is simply a lot to do. Both sides need to engage in general, "shared" discovery, where the plaintiffs will depose the defense experts and fact witnesses, and the defendants will depose the plaintiffs' expert and fact witnesses. Aside from that, often hundreds of thousands of pages of medical records, expert reports, scientific studies, and business records must be reviewed and analyzed. Dozens of pretrial motions are filed, and all must be ruled on by the MDL judge. It simply takes months and years to get through this work. Meanwhile, Bill, and thousands of people just like him, wait.
The waiting game is not limited to artificial hips, but includes all kinds of medical devices and harmful drugs. The Mentor ObTape Transvaginal Mesh MDL was formed eight years ago and is still going strong in Georgia. The Depuy Pinnacle Hip MDL was formed almost six years ago, and bellwether cases have been tried this year, with no settlement agreement in place. There are multiple IVC Filter MDLs, as well as MDLs for the drugs Risperdal, and testosterone, and Xarelto, and Viagra.
Every Case a Snowflake
Still, every single case that has ever been filed in any court is unique. The facts in each case are different. The parties involved are different, and the lineup of lawyers and judges and juries are different. Occasionally a person may find her case transferred to an MDL the week before a global settlement is reached. If she accepts the terms of the settlement, she may actually resolve her case in a few months. Other individuals may not qualify for a settlement based on the timing of their Revision Surgery, and they will be forced to resolve their cases one at a time without the benefit of a settlement structure. And other people, like Bill, will choose trial, which can take more years of waiting to calendar, to try, and to overcome the inevitable appeals.
Is all this waiting and effort worth it? I would say absolutely. If you were injured by a company's negligence, you deserve to be compensated. Even if it takes years.
Note: The narrative above does not refer to any specific person or case.