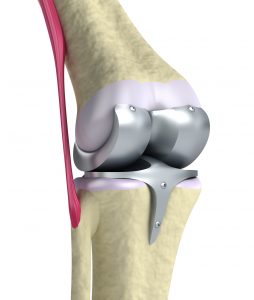 October 2016 was set to be an important month for thousands of people injured by the Zimmer NexGen artificial knee. The second "bellwether" trial was scheduled. Bellwether trials involve representative cases that are used to educate the defendants and the plaintiffs on what certain juries thinks may be proper results for these kinds of cases. After several bellwether trials, both sides often come together and work out a global settlement based in large part on results from these bellwether trials.
Unfortunately for the plaintiffs in the Zimmer NexGen MDL, the latest bellwether case never reached the jury. On October 21, 2016, Judge Rebecca Pallmeyer, the federal judge overseeing the Zimmer NexGen MDL, granted summary judgment for Zimmer and the other defendants. Which means the case is over.
Summary Judgment
Summary judgment is a final judgment entered by the judge prior to trial. Essentially, the judge determines that no material factual issues remain in dispute and that one side is entitled to judgment "as a matter of law." For the most part, summary judgment is a defensive tool, and defense lawyers will file a motion for summary judgment and will argue to the court that even taking the facts in a light most favorable to the plaintiff, the defendant is still entitled to judgment without the need for a jury trial.
This is exactly what happened last week on the eve of the second bellwether trial in the Zimmer NexGen MDL. In a 43-page Order, Judge Pallmeyer held that the plaintiffs failed to present adequate evidence that the design of the Zimmer NexGen knee caused the plaintiff's alleged injury, and that the plaintiffs failed to show that the warnings accompanying the medical device were inadequate.