I got a desperate phone call the other day. The call came from a man several states away. Let's call him "Bill." Bill had hip replacement surgery in 2007. The Depuy ASR artificial hip was implanted. He began to suffer pain eighteen months later, in early 2009, and blood tests showed his cobalt and chromium metal levels were rising at an alarming rate. He was suffering from metallosis. In 2011 Bill underwent Revision Surgery to remove the Depuy ASR hip. A year later he hired an attorney and filed his product liability lawsuit against Depuy Orthopaedics and Johnson & Johnson (the parent company of Depuy) in federal court in Bill's home state. From there, the case was transferred to the Depuy ASR MDL in the Northern District of Ohio, before Judge David Katz. Judge Katz was the federal judge assigned to handle or manage the pretrial issues associated with the thousands of Depuy ASR cases that were transferred to his court after being filed across the country.
In November 2013, the first Settlement was reached between the Plaintiffs' Committee and the Defense Team for Depuy and J&J. I have written about this Settlement and its terms here. So six years after the Original Surgery, and four years after the first onset of pain, and two years after Revision Surgery, Bill finally had the opportunity to accept the settlement offer or reject the offer and pursue a jury trial on his specific case. After much deliberation, Bill rejected the settlement offer.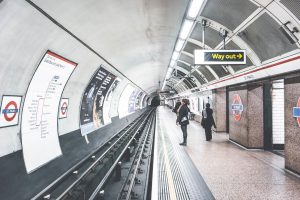 Three years have now passed. Bill's case is not on a trial calendar. In fact, as far as I am aware no case has yet been tried of any person who rejected the settlement offers. To make matters worse, this summer Judge Katz, in charge of the MDL, passed away. A new judge had to be appointed to take his place overseeing the MDL.
Bill is at his wit's end. He told me he merely wants his day in court. He is now nine years removed from the Original Surgery, seven years removed from the onset of symptoms, five years from Revision Surgery, and over four years from filing suit. And still no trial date in sight.
Bill is not alone. Hundreds of people in the MDL rejected the settlement. And those people are waiting too.
So how long does it take to resolve your artificial hip case?