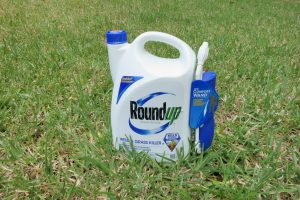 Last week news media outlets reported that Bayer AG and Monsanto had offered to settle United States Roundup cases for an amount up to $8,000,000,000. That's eight billion dollars. If true, it would be welcome news, or at least a good start, as there are currently over 18,000 cases filed against the companies. These lawsuits allege that extended exposure to Roundup caused plaintiffs to develop non-Hodgkin lymphoma (NHL), a serious cancer that can spread to lymph nodes throughout the body. For plaintiffs afflicted with a serious illness like NHL, news that a global settlement has been achieved is always welcome, because these plaintiffs need compensation as soon as possible, and years of expensive litigation is not good for anyone (except maybe defense lawyers).
The news reports of settlement flashed across the Internet, as such things do, perhaps encouraged by recent statements made by Bayer's CEO that the company would consider settling on reasonable terms if all United States cases could resolve. Further, Bayer and Monsanto recently lost a Roundup case where a California jury awarded a couple $2 billion dollars for the non-Hodgkin lymphoma they both contracted after using Roundup for years. You can read about that $2 billion Roundup verdict here.
Despite all that, on Friday Mediator Ken Feinberg issued a statement that "Bayer has not proposed paying $8 billion to settle all the U.S. Roundup cancer claims. Such a statement is pure fiction," and that "[c]ompensation has not even been discussed in the global mediation discussions." So there you have it. At this point I would recommend you listen to Mr. Feinberg's statement, as he is a central figure in the Roundup settlement talks.