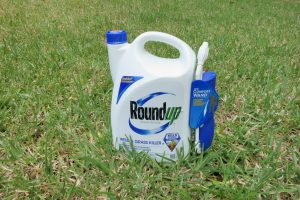 Last week news media outlets reported that Bayer AG and Monsanto had offered to settle United States Roundup cases for an amount up to $8,000,000,000. That's eight billion dollars. If true, it would be welcome news, or at least a good start, as there are currently over 18,000 cases filed against the companies. These lawsuits allege that extended exposure to Roundup caused plaintiffs to develop non-Hodgkin lymphoma (NHL), a serious cancer that can spread to lymph nodes throughout the body. For plaintiffs afflicted with a serious illness like NHL, news that a global settlement has been achieved is always welcome, because these plaintiffs need compensation as soon as possible, and years of expensive litigation is not good for anyone (except maybe defense lawyers).
The news reports of settlement flashed across the Internet, as such things do, perhaps encouraged by recent statements made by Bayer's CEO that the company would consider settling on reasonable terms if all United States cases could resolve. Further, Bayer and Monsanto recently lost a Roundup case where a California jury awarded a couple $2 billion dollars for the non-Hodgkin lymphoma they both contracted after using Roundup for years. You can read about that $2 billion Roundup verdict here.
Despite all that, on Friday Mediator Ken Feinberg issued a statement that "Bayer has not proposed paying $8 billion to settle all the U.S. Roundup cancer claims. Such a statement is pure fiction," and that "[c]ompensation has not even been discussed in the global mediation discussions." So there you have it. At this point I would recommend you listen to Mr. Feinberg's statement, as he is a central figure in the Roundup settlement talks.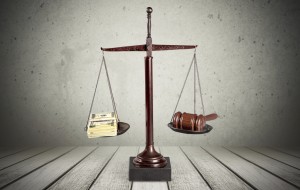 Still, it is also true that mediators must always control the flow of information. When dealing with two entrenched, adversarial sides, it is vitally important for the mediator to control the narrative. If one side believes (correctly or not) that it is getting the upper-hand in a complex negotiation, it can become emboldened. And an emboldened side can wreck what could have been a successful mediation. (I have seen it in mediations in my individual cases.) So, even if progress toward settlement is being made, I fully understand how Ken Feinberg would not want reports of this progress to be made public. After all, nothing is accomplished until both sides agree and sign the documents. And I believe that nothing has been signed as yet.
I would say it is also a positive sign for a Roundup settlement that Ken Feinberg is involved and has been named Special Master. Mr. Feinberg oversaw the compensation fund for victims of the September 11th attack and other large scale litigation involving thousands of injured plaintiffs. In fact, if you want to learn more about Ken Feinberg, you can check out The Neutral, a podcast by Michael Lewis where Ken Feinberg discusses his career resolving thousands of lawsuits and injury claims.
For now there is no Roundup settlement and the litigation marches on. The primary allegation in the lawsuits is that the key ingredient in Roundup herbicide, glyphosate, is not safe for human use. Monsanto has used glyphosate in Roundup herbicide since the early 1970s. In 2008, glyphosate was identified as a risk factor for developing non-Hodgkin lymphoma. Other studies followed which conclude that glyphosate should now be considered a "probable human carcinogen."
A person can be exposed to glyphosate through personal use, such as using Roundup repeatedly on lawns or as part of a job (say, on a golf course or work as a landscaper). An individual can also be exposed to this carcinogen through proximity to Roundup use. For example, if an person lives near a farm where Roundup use is frequent, this exposure can potentially lead to non-Hodgkin lymphoma.
If you or someone you know has suffered from non-Hodgkin lymphoma and was exposed to Roundup, please call me today to discuss your potential case: 919.546.8788. I can help. Either way, good luck to you.