The human hip is a marvel of bioengineering. It allows for a 360-degree range of motion due to its "ball-in-socket" design. But as we age, this hip joint can sometimes fail. When it does, it may require a total hip replacement.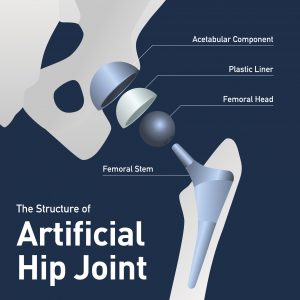 Hip replacements often use a variety of exotic metal alloys or ceramics to recreate the ball-in-socket mechanism of the human hip. A total hip replacement will typically consist of four parts:
The socket (or acetabular component).