The human hip is a marvel of bioengineering. It allows for a 360-degree range of motion due to its "ball-in-socket" design. But as we age, this hip joint can sometimes fail. When it does, it may require a total hip replacement.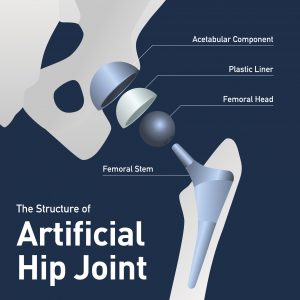 Hip replacements often use a variety of exotic metal alloys or ceramics to recreate the ball-in-socket mechanism of the human hip. A total hip replacement will typically consist of four parts:
The socket (or acetabular component).
The ball (or femoral head) that goes into the socket.
A liner for the socket that is in direct contact with the ball.
A stem for the ball (also known as a femoral stem) that connects the ball to the thigh bone (femur).
The liner is placed into the socket and the socket is placed into the pelvis. The ball attaches to the stem and the stem attaches to the femur. The result is a total artificial ball-in-socket hip replacement.
Sometimes, these hip replacements don't work as expected. One such example comes from Zimmer US, Inc. and related companies (which we'll collectively refer to as "Zimmer"). Many patients have reported problems with a particular set of Zimmer femoral head and stems.
What's Wrong with Zimmer's Artificial Hips?
At issue are two femoral stems: the M/L Taper Hip Prosthesis and the M/L Taper Hip Prosthesis with Kinectiv Technology. When either of these components is paired with the Zimmer VerSys Hip System Femoral Head, many artificial hip recipients have reported a variety of problems, such as:
Metallosis (elevated metal levels in the body)
Osteolysis (destruction of bone tissue)
Pseudotumor formation
Often, any of these problems require revision surgery, which is surgery to replace the failed implant. It's believed that many of these hips are failing due to corrosion, trunnionosis and the release of tiny bits of metal at the point where the femoral head connects with the femoral stem.
Have Patients with Failed Zimmer M/L Hip Replacements Taken Legal Action?
Yes. There have been hundreds of plaintiffs who have filed suit against Zimmer alleging defectively designed and manufactured hip components, Zimmer's failure to warn patients and doctors about the risks of using the hip replacement and that Zimmer did not properly test the artificial hip components.
With so many lawsuits consisting of similar injuries and allegations, along with a single (or small number) of defendants, our court system has a special system in place to consolidate the cases for pre-trial matters. This consolidation is called multi-district litigation, or MDL.
The purpose of MDL is to handle much of the pre-trial matters, such as discovery, in a single court with a single judge. With a single judge handling these pre-trial matters, the cases can be processed more efficiently, as the judge's decisions will apply to all cases at the same time.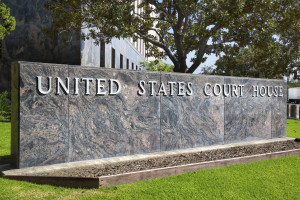 The ultimate goal is to reach a comprehensive settlement that resolves all of the cases fairly. One way to do with is by having several bellwether trials. These sample cases are supposed to be representative of most of the cases in the MDL. Therefore, how they turn out can serve as a signal of what the plaintiffs and defendants can expect if their respective cases go to trial.
How these bellwether cases turn out will shape how settlement negotiations will go. As you can imagine, the better they go for the plaintiffs, the more negotiating leverage plaintiffs will have during settlement talks.
Right now, the Zimmer lawsuits involving the M/L Taper Hip Prosthesis, the M/L Taper Hip Prosthesis with Kinectiv Technology and the VerSys Hip System Femoral Head are in MDL in the US District Court for the Southern District of New York before Judge Paul A. Crotty.
Zimmer MDL's Current Status
The Zimmer MDL is in the discovery phase, with the first bellwether trial scheduled for January 25, 2021. But if this date is pushed back, don't be surprised. It was originally scheduled for September 14, 2020, then pushed back to October 19, 2020 and now has this date in early 2021.
All of this to say, there's a lot of discovery and pre-trial motions to complete before a single trial takes place. As new developments arise in this case, I'll post an update in this blog. Until then, there's a long grind of pre-trial matters to get through.
Call me to discuss further: 919.546.8788.