Last week I wrote about the dreaded post-trial life of a product liability lawsuit. If an injured person wins the jury trial, and particularly if the jury awards a large amount of money, the plaintiff should expect to face an onslaught of post-trial motions and the inevitable appeal to the next highest appellate court.
That is exactly what happened in one of the first important Depuy ASR Hip trials in California.
The Jury Trial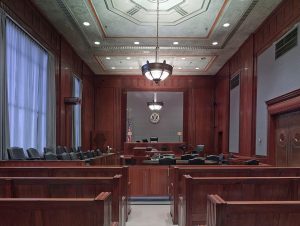 On March 8, 2013, a jury in Los Angeles Superior Court awarded $8,338,236.12 for a man injured by the failure of the Depuy ASR Hip. Loren Kransky alleged that the Depuy ASR hip components were negligently designed, that the components had a design defect, and that Depuy failed to warn him and his doctors about the potential risks involved in implanting the device.
After a five-week trial in 2013, the jury in the California case awarded Mr. Kransky $338,236.12 in "economic damages" and $8,000,000.00 in "pain and suffering" damages. Jurors in the case found that the device was defective at the time of sale, and that it injured the plaintiff. The jury found in favor of Mr. Kransky and awarded damages for medical costs and for emotional suffering and distress.
The jury did not award punitive damages to Mr. Kransky. The jury did not find that Depuy acted with fraud or malice, which prevented an award of punitive damages. Which was good for Depuy, as Mr. Kransky's legal team aggressively argued for punitive damages in amounts that could have exceeded $100,000,000.00.