Most people have heard of the claim "loss of consortium." It comes from the root word consort meaning to associate, to spend time, to hang out with. The definition of the legal claim goes like this: loss of consortium is a claim for (money) damages by the spouse or close family member of a person who has been injured or killed as a result of the negligence or wrongful act of another person. It is a derivative claim, which means it derives or flows from the primary injury to the spouse or family member. Essentially, it creates a separate plaintiff (usually a spouse) and "piggybacks" off the injury to the injured person. A loss of consortium claim cannot exist without the recognized injury to the spouse or family member.
The Lost Sex Claim
People sometimes think of loss of consortium as the "loss of sex" claim. And in fact, one important injury under loss of consortium is that the primary injury prevented a loving married couple from enjoying intimacy and sexual intercourse in the same manner they enjoyed before the accident. Let's face it, when intimacy is lost or diminished based on the negligence of others, people should be compensated. It's one big reason we have the derivative claim.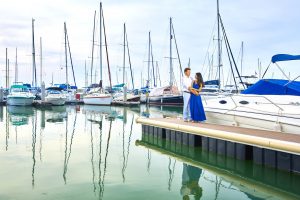 But loss of consortium extends beyond married sexual relations. Suppose a married couple were passionate about sailing and took sailing trips most weekends, but the failure of an artificial hip placed a married woman in a wheelchair and made it impossible for her to climb onto the sailboat. In most states a loss of consortium claim could be made that the loss of this treasured activity deeply damaged the quality of life of the husband. Similar claims can be made for couples who actively garden together, play tennis, travel, or even cook.