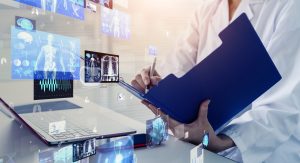 Health care is an industry that, for the most part, is pretty quick to make the most of new technology. One such area is medical records.
With the increased capabilities and reduced costs of computers, networks and electronic storage, electronic health records (EHR) are primed to take full advantage of what information technology has to offer the medical field. These advantages can include better cost efficiency and improved patient care.
That's one reason why Congress passed the Health Information Technology for Economic and Clinical Health Act (HITECH Act). This law set out to promote the use and adoption of EHR and medical information technology.