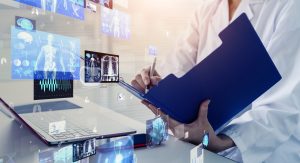 Health care is an industry that, for the most part, is pretty quick to make the most of new technology. One such area is medical records.
With the increased capabilities and reduced costs of computers, networks and electronic storage, electronic health records (EHR) are primed to take full advantage of what information technology has to offer the medical field. These advantages can include better cost efficiency and improved patient care.
That's one reason why Congress passed the Health Information Technology for Economic and Clinical Health Act (HITECH Act). This law set out to promote the use and adoption of EHR and medical information technology.
One of the things the HITECH Act did was establish rules concerning access to patient EHR, including who can access them and how much it costs to obtain a copy of these records. But a court case just made it more expensive for attorneys acting on behalf of patients to obtain these records. This could have a notable impact on a plaintiff's ability to recover for injuries caused by a negligent company or individual.
Access to Medical Records: An Overview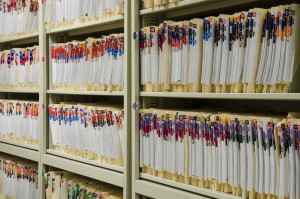 After the passage of the Health Insurance Portability and Accountability Act of 1996 (HIPAA), the U.S. Department of Health and Human Services (HHS) created regulations that outlined a patient's right to his or her medical information.
Specifically, 45 CFR § 164.524 set out how someone could review or obtain copies of his or her health care records. These regulations also set out how much a medical provider could charge individuals for obtaining copies of their records.
Basically, this regulation said that a medical provider could only charge patients a reasonable, cost-based fee (Patient Rate). This meant that the fee could only include actual production costs, such as labor, materials, and postage for producing and sending the documents to the patient.
When passed in 2009, the HITECH Act made a few changes. It not only streamlined a third party's ability to get a copy of a patient's EHR (with the patient's permission, of course), but it further limited the fee that the medical provider could charge patients.
In 2013, HHS released new regulations relating to access to EHR. One of the things these regulations did was allow a patient to get a medical provider to send any of his or her medical records to a third party, even if it wasn't an EHR.
Then a big change came in 2016, when the HHS release its Guidance titled "Individuals' Right under HIPAA to Access their Health Information 45 C.F.R. § 164.524." This provided additional information on how to calculate the Patient Rate, including the option for a flat rate of $6.50. But most importantly, the 2016 Guidance allowed third parties to pay the Patient Rate only as long as they were getting the documents at the request of the patient.
But a court case from January 2020 changed all this.
Ciox Health, LLC v. Alex Azar
Ciox Health, LLC (Ciox) is in the business of processing patient medical information on behalf of health care providers. Ciox's pricing model relied on the understanding that the Patient Rate only applied to individuals who were asking for copies of their own medical records. But when patients asked that their records go to a law firm or insurance company, Ciox could charge a fee that far exceeded the Patient Rate.
But thanks to HHS' 2016 Guidance, third parties only had to pay the Patient Rate, which was sometimes just $6.50. This was a problem for Ciox because it meant a significant loss in revenue.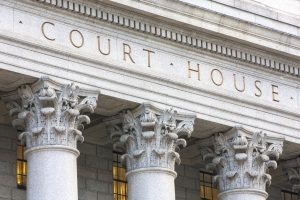 So what did Ciox do? It did what almost any other business might do when the government makes a law or rule that cut into their profits – it sued.
Ciox won its case when the U.S. District Court for the District of Columbia concluded that HHS was not allowed to apply the Patient Rate to third parties and that patients could only ask for their EHR to be sent to a third party (as opposed to any medical records, regardless of format).
What the Ciox Case Means for Plaintiffs
This case means that injured plaintiffs will now have the added burden of not just requesting their medical information, but once receiving it, forwarding it to their attorney. Or if plaintiffs want the information sent directly to their attorneys, there will be a much higher fee, often in the hundreds of dollars.
Many attorneys will probably be the ones to advance this large hard-cost expense. But in the end, everyone will pay.
The plaintiff will be expected to pay litigation hard-costs from the proceeds of any settlement or trial verdict. If the case is lost, the attorney usually pays these litigation costs, which could make attorneys less likely to take on winnable but risky cases in the future. If it's just one case, it's not a big deal. But many injury law firms could have dozens or hundreds of cases where they have this new expense. Now we're talking tens if not hundreds of thousands of dollars in hard cost expenses.
The defendant will also eventually pay, because these added costs for obtaining medical records will indirectly factor into any verdict or settlement.
Congress or HHS should make changes that make it more affordable for patients to get copies of their complete medical records to their lawyers, insurance companies or other third parties. Until then, plaintiffs and defendants can expect the litigation process to get even more expensive.