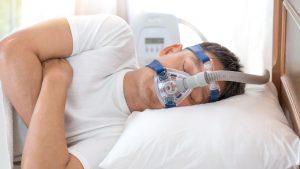 Philips Respironics (Philips) is a major manufacturer of the CPAP and BiPAP machines that help people with central sleep apnea and obstructive sleep apnea. Philips also makes ventilators that have no doubt saved lives in hospitals and other healthcare settings. These machines use a special type of foam to reduce the sound and vibration coming from these devices. Unfortunately, the foam Philips chose years ago can degrade and injure users, which eventually led to a 2021 CPAP recall. Let's take a look at a recent development concerning Philips and its ventilator, CPAP and BiPAP products.
A Brief Overview of How We Got Here
In June 2021, the U.S. Food and Drug Administration (FDA) issued a Safety Communication notifying the public that Philips had recalled certain BiPAP, CPAP and ventilator machines. There were concerns that the polyester-based polyurethane (PE-PUR) foam used in these devices could break down, allowing small bits of foam to enter a person's body. The FDA also mentioned that the foam could off-gas and release harmful gasses into the machine's airflow causing additional harm.