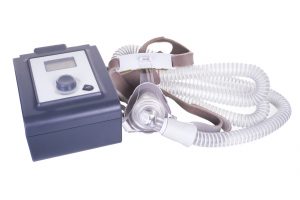 Millions of people use the CPAP and BiPAP machines to alleviate symptoms of sleep apnea, so there's a lot of people that should be interested in this topic. I'm going to move pretty quickly through this information, but I do want to start from the very beginning:
What is a CPAP and a BiPAP machine?
CPAP stands for continuous positive airway pressure. This machine is programmed to produce pressurized air at one steady air pressure level. The way this works is if you want to change the air pressure on any CPAP machine, you have to reset the device's settings. CPAP machines are extremely common. There are millions of CPAP machines in use and they're used to treat obstructive sleep apnea.