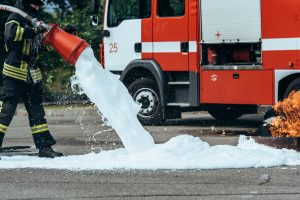 A while back I published a blog post discussing the potential health problems associated with aqueous film-forming foam (AFFF). Specifically, I discussed how it contained several chemicals (PFAS) that could potentially harm humans.
At the time of that blog post, some major litigation concerning AFFF had just begun. But a few years have now passed and we might have a potential settlement involving many of the litigants. Before I get to the settlement, let me provide some background information to better put things in perspective.
How Is AFFF Potentially Harmful?