"What did they know and when did they know it?" When something goes wrong with a medical device, this eventually becomes the key question. Unfortunately for Depuy Orthopaedics (Depuy), a lot has gone wrong with its metal-on-metal (MoM) hip implants over the past ten years. And to make matters worse, recently released documents* show Depuy knew it would have problems with its MoM hip implants decades ago.
Depuy MoM Hip Implants: An Overview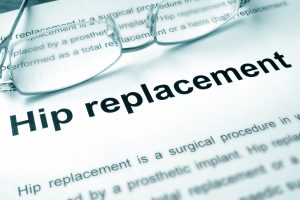 Hip implants have been around for a long time. They can be made of various materials. Some older models use a polyethylene cup and a metal ball to create the artificial hip joint. While this combination works well, it's not perfect. Engineers have looked for other materials to find a hip joint that can last longer with fewer adverse effects.
One attempted solution was to have both the cup and ball made out of metal, hence a metal-on-metal hip joint. However, the performance of these hip implants was even worse than joints that used polyethylene and metal. Problems with MoM hip implants included significant pain, bone loss, hip implant failure and metallosis.
As a result of these problems, thousands of lawsuits have sprung up, not just against Depuy, with its ASR and Pinnacle MoM implants, but other MoM hip implant manufacturers such as Biomet and Stryker. Many of the Depuy lawsuits have been consolidated into multi-district litigation, or MDL. A few initial bellwether trials involving the Depuy Pinnacle have resulted in massive verdicts against Depuy, which I wrote about here.
Basically, things have not been looking good for Depuy. And they just got worse.