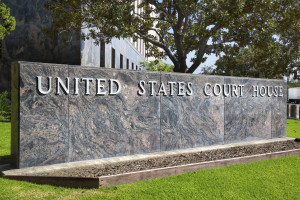 I would chalk up this court decision as a victory for any injured person dealing with the C.R. Bard IVC filter. I would also chalk up the decision as yet another example of the complexities of handling statutes of limitations in defective product cases.
As always, let's take a step back. I have written about C.R. Bard's potentially dangerous IVC filters, which you can read about here and here. In 2015 a multidistrict litigation (MDL) site was selected for lawsuits arising from injuries relating to Bard's G2 Series and Recovery IVC filters. The primary complaints have been that the Bard IVC filters moved out of position and/or broke apart. Lawsuits mounted, and the MDL was formed.
Lurking in virtually every personal injury case is a statute of limitations defense. I wrote about statutes of limitations here. To recap, a statute of limitations is a law which limits the time when an injured person may bring a lawsuit for money damages. You miss the deadline, you lose your right to bring a lawsuit forever.
But as I have discussed before, determining when the clock starts running on your injury case is far from easy.
Bard Lawyers Sought Rigid Framework For Statute of Limitations Analysis
In the Bard IVC filter MDL, C.R. Bard lawyers filed a motion seeking a bright-line test to identify the running of the statutes of limitation. The defense lawyers asked Judge David Campbell to adopt a strict procedure for this analysis similar to the procedure used in the Mirena IUD MDL. (Yes, there is an MDL for women injured by Mirena IUDs made by Bayer Pharmaceuticals.) The Mirena procedure was determined in the case titled Truitt v. Bayer.