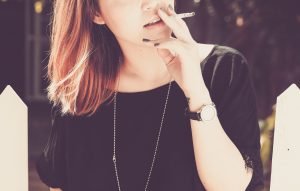 First, let me make the case for smoking:
You enjoy it. It tastes good (I guess). It makes you alert (I hear); but also, oddly, it can calm you as well (from what I've read). You also look cool doing it (I confess; this last part is often true). And it's legal. But perhaps the strongest argument I hear from smokers is this: no one is going to tell me I can't smoke. This is a free country after all.
That's about it, really. That's all I've got. And I'm not here to nag you. By all means, smoke if you must. But let me present a different perspective: setting aside the many health problems smoking causes, it can also destroy or damage your product liability or personal injury case.