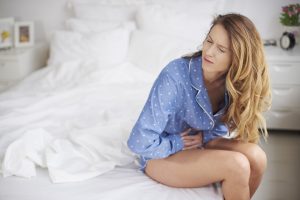 Bayer's Essure birth control device is coming off the market, thanks to a public campaign aimed at raising awareness about its dangers. After years of silence, in which women were told that their pain wasn't real, and years of incident reports that went unheeded, the U.S. Food and Drug Administration (FDA) finally agreed that Bayer needed to do more to warn patients about the risks of the birth control device.
Now that women are making informed decisions, use of the birth control device has dropped off so precipitously that Bayer is ending its production. Let's look at what Essure is and why it's so dangerous.
The Essure Birth Control Implant
The Essure birth control implant is actually two implants, each a narrow coil of metal and fiber that must be inserted in the fallopian tubes. For three months or so after the implants are inserted, scar tissue grows around the devices, permanently closing the fallopian tubes and—at least in theory—preventing sperm from reaching the eggs.
Essure is a permanent form of birth control that cannot be removed. The coils essentially become part of the patient's body, encased in her own scar tissue. As Bayer describes it, Essure results in irreversible female sterilization.
The FDA approved the device in 2002. At first, all seemed to be well. Essure doesn't involve any drugs or artificial hormones. The procedure requires no incision or, usually, anesthesia. It's a walk-in, walk-out appointment that takes about 30 minutes. Sounds great, right?
Wrong.
Problems With the Birth Control Implant
In the last few years, the FDA finally noticed "the growing number of adverse event reports" from women with Essure implants. Those reports included serious, life-threatening symptoms:
persistent and significant pain;
punctures to the uterus and fallopian tubes;
movement of the implant into other areas of the body, including the abdomen and pelvis;
bleeding;
allergic reactions; and
deaths.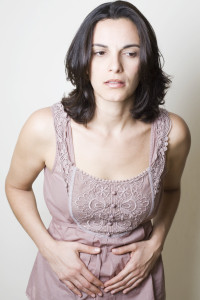 Women seeking removal of their Essure devices have needed painful surgery—whether the devices were still where they were placed or had migrated elsewhere.
In addition, a few women with the implants nonetheless became pregnant, sometimes with catastrophic results. The FDA states that it received 26,773 medical device reports related to Essure between its approval in November 2002 and the end of 2017. In that time, there were 40 reported deaths. While eight of those deaths were of adults, the majority were infants who died during pregnancy.
The FDA assembled an expert panel to evaluate these safety concerns and the extent of the warnings that doctors were giving to potential patients. In October 2016, it required a new warning on the device label and created a "Patient Decision Checklist" to help women considering Essure implants make informed decisions about the risks.
These efforts to counsel patients about the risks had a huge impact: since the increased warnings, Bayer has seen a 70 percent decline in Essure sales in the U.S.
But in April 2018, the FDA realized that "some women were not being adequately informed of Essure's risks … despite previous significant efforts." Clearly, while more women were rejecting the devices, women were still getting this permanent implant without ever hearing about its risks. Therefore, the FDA imposed a restriction limiting Essure sales to facilities that agreed to counsel patients and use a signed acknowledgment form.
Shortly after that, things got even worse for Bayer's attempts to promote this dangerous device.
The Public Campaign About Essure's Dangers
Essure isn't, of course, the only dangerous implant; medical devices of all types are often under-regulated and risky. Fortunately, the word is getting out about those dangers. In July 2018, Netflix released a documentary called The Bleeding Edge that discussed five medical devices, including Essure, and the often unmentioned risks associated with them.
Just before the release date for The Bleeding Edge, Bayer announced that it was taking Essure off the market at the end of 2018—but not because it was causing harm to patients. Rather, Bayer pulled the device as a "business decision" because it is no longer generating enough profit. In its announcement, Bayer blamed, in part, "inaccurate and misleading publicity about the device" for those declining sales. Bayer firmly stated that it "continue[s] to stand behind" the safety of the birth control device.
But with a device that literally becomes part of the patient's body, ending sales doesn't do anything to help women who already have the permanent implants. The FDA was careful to announce that "postmarket safety … will continue to be a top priority."
As of now, around 16,800 lawsuits have been filed against Bayer for problems related to Essure implants. Bayer reports that "additional lawsuits are anticipated."
Have you had problems with an Essure implant or another medical device? Let's discuss your options. Call me at 919.546.8788.