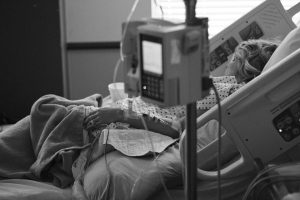 You see ads for them all the time. Supplements, creams and pills that will help you lose weight, clear up your skin, improve your sex life or maybe do all of these things at the same time. Whether they're in late night cable TV infomercials or spam email, you might think this kind of medical scam is perpetrated by small time operators making a fast buck. But scams can also be done by multi-billion dollar pharmaceutical companies (but in much more sophisticated ways), sometimes with potentially deadly results.
California based Genentech and its marketing partner OSI Pharmaceuticals will pay $67 million to settle claims that they misled doctors into prescribing a drug to lung cancer patients that the defendants knew would not work. Due to this highly corporate hucksterism some of these patients may have precious time robbed from them, dying earlier than they would have if they had taken more effective drugs. These allegations are in the settled lawsuit filed by a former Genentech employee. Federal prosecutors joined the lawsuit, reports the Los Angeles Times.
Company Accused of Taking Advantage of Dying Patients
How defendants marketed the drug Tarceva was the focus of the lawsuit. Lung cancer is often a fatal disease. If not diagnosed and treated quickly enough the disease can spread and be more difficult to treat.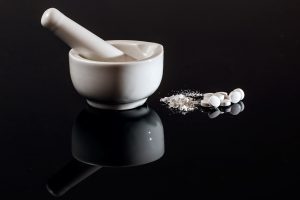 Providing lung cancer patients ineffective treatment essentially doesn't slow the clock down for patients like an effective treatment might. Instead of slowing the disease down and giving a cancer patient more time, the disease marches forward.
The legal action claims that from 2006 to 2011 Genentech and the company's marketing partner OSI Pharmaceuticals promoted Tarceva as an initial treatment for all patients with non-small-cell lung cancer. This despite the fact studies had shown it only worked for those who had never smoked or had a gene mutation known as EGFR.
Genentech Sales Rep Brings Whistleblower Action
In 2011 Brian Shields, a former Tarceva sales representative and product manager, filed the whistleblower lawsuit claiming violations of the False Claims Act. This federal law allows individuals to file lawsuits as a stand-in for the federal government in claims that a defendant defrauded the federal government. In cases such as these the allegations would be that the defendant sold the government (through Medicare, Medicaid, VA hospitals) a pharmaceutical under false pretenses, claiming it would work while knowing it would not.
The companies claim they're settling the case to avoid costly litigation and they stand by their promotional communications and practices.
Money, Meals, Bad Advice, and False Hopes
The lawsuit claims,
The defendants published promotional materials that discouraged doctors from testing patients for EGFR.
The companies promoted Tarceva by paying doctors illegal kickbacks disguised as fees for making speeches or serving on Genentech's advisory boards.
Sales representatives were "instructed to spend lavishly" on physicians and given "an unlimited budget to wine and dine."
Defendants organized lunches or dinners for lung cancer patients featuring "patient ambassadors" who were paid to talk about how Tarceva could be used in ways never approved by federal regulators.
The Takeaway
Cancer treatment is serious business.  And serious business. Medicine has come a long way over the past few decades. More effective drugs are one reason why more cancer patients are being cured and for those who are not cured they're living longer. Those drugs are made and sold by pharmaceutical companies. But with an estimated 1.7 million new cancer diagnoses this year there's no reason for companies to stoop to fraud to generate sales. There will be about 224,390 new cases of lung cancer this year, according to the American Cancer Society, and most of them will be non-small cell lung cancer.
There will be plenty of customers for cancer drugs and lots of money spent on them (with an estimated $100 billion spent on cancer drugs in 2014, according to NBC News). It is tragic to steal money with ineffective drugs, especially when time is also stolen from cancer patients.
As always, be careful and beware.