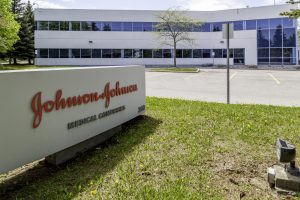 Most of us pay our bills on time. If we break a neighbor's rake, we promptly purchase a replacement. If our child dumps fruit punch on a friend's carpet, we pay to have it cleaned. In fact, we don't really think about these unwritten rules often; it's just the right thing to do, so most of us do it instinctually: if we cause damage, we pay for the damage. But too often companies refuse to pay fair settlements to resolve product failure cases, even in the face of a mountain of evidence that (1) the product clearly failed and (2) the failure physically injured the person. For example, let's say a sixty-eight year old retired schoolteacher learns her metal-on-metal artificial hip implant has failed; her doctor tells her that, in addition to the pain she feels in her hip and leg, she now suffers from dangerously high cobalt and chromium levels (a condition called "metallosis"). Thousands of other injured people have similar claims, but the manufacturer of the failed hip product simply won't pay. Why not?
Well, I can't know all the reasons, but let's look at a few theories:
Companies Don't Like to Pay Settlements
Companies do not like to pay claims, period. Companies are in the business of making money, not paying out money. Corporations are under enormous pressure to maximize value for their stakeholders, primarily those people who buy their stock. Paying out two billion dollars in settlements for a failed artificial hip is never good for the bottom line.
Companies Can Get Away with Not Paying
The playbook is no secret: when a company first receives complaints about a failing product, it almost always denies that the product is defective. When scholarly, peer-reviewed studies establish that the product is defective, the company invariably commissions its own studies on the product, and often those studies conclude that the product is safe or that the dangers have not been proven. When litigation begins, the company defends itself vigorously, because it is always the case that the company has much more money than any injured plaintiff and can use its superior financial position to grind down injured plaintiffs, even thousands of them.
Settlement Delays Are Profitable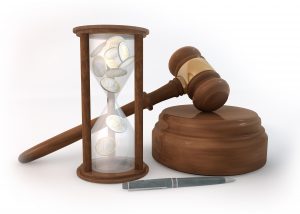 Let's say a defective product injures 12,000 people, and the company negotiated three billion dollars in a global settlement for the injured plaintiffs. And let's say the company could pay today or, through artful delays, two years from now. Eight percent interest on three billion dollars for two years is four hundred and eighty million dollars ($480,000,000). That's real money. If a corporation can delay settlement discussions for two or four or six years before finally paying out claims, the company comes out ahead.
Another positive result of delays is this: some injured people just give up. Some plaintiffs may walk away, or accept a reduced offer, or lose interest, or may even grow old and die. There is no question that justice delayed is justice denied for injured people. Corporations understand this.
One Example: Johnson & Johnson
Recently, Johnson & Johnson has taken a harder line against paying settlements. One Johnson & Johnson defense attorney said that J&J is inundated with lawsuits and that if the company paid every claim it could get a reputation as an "easy mark." In 2018 alone, J&J spent two billion dollars on settlements and attorneys' fees. According to reports, J&J is defending 100,000 lawsuits involving hip implants, surgical mesh, baby powder, prescription drugs, and other product cases. One school of thought holds that the massive number of pending lawsuits is actually a deterrent to settlement for J&J.
Medical device and drug companies like J&J can get burned with aggressive no-settlement policies. DePuy Orthopaedics, owned by J&J, lost several huge verdicts in the DePuy Pinnacle hip litigation. And last year a jury awarded damages of $4.7 billion to a group of women who used J&J's baby powder and were later diagnosed with cancer. There is no question that J&J could have settled with these 22 women years ago for a fraction of that jury verdict. (Of course, J&J has appealed.)
Then there is the loss of goodwill in this scorched-earth litigation strategy. According to a report in Law360, in 2016 J&J was considered the sixth most reputable company in the United States. By 2018 it had dropped out of the top 100. Goodwill matters.
Finally, one important reason for companies like Johnson & Johnson to pay valid claims is this: it is the right thing to do. When corporations offer safe products that improve people's lives, they should make a lot of money selling the products. But when one of their products turns out to be flawed and harmful, companies should want to do the right thing and pay all the valid claims, promptly.
Note: References to individuals in this article are fictional and hypothetical and do not represent any current or former clients, or any other person. Information about Johnson & Johnson was distilled from online news sources, including Law360, which own their content.