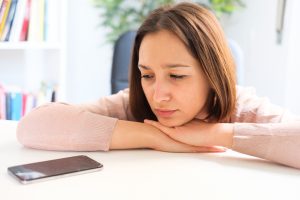 This is the question I get most often from people who have hired a lawyer but are not happy with the legal representation. Above almost everything else, good communication is the key to a healthy attorney-client relationship. I try not to be the kind of lawyer who doesn't return phone calls. I don't want any of my clients talking to another lawyer about me. And I understand: every client deserves to be updated regularly on his or her case.
Let's look at some reasons why your lawyer may not be returning your calls:
Your lawyer is doing lawyer things.
Every professional is busy. I won't tell you that lawyers are busier than doctors or stonemasons or accountants, but most lawyers are busy too. And sometimes very busy. When I am on a court deadline, it feels as if I go down in a hole. Everything else is blocked out. For example, when I am writing a legal brief for a client to support a motion for summary judgment, I have to do what Cal Newport calls "deep work." The legal brief may be a thirty or forty-page legal analysis applying relevant law to the facts of my client's case. It is complex. It is not easy. For me to do it right, I have to shut out everything else. On these days, I simply cannot pull another file and call another client with an update on her case. I just can't get to it that day.
The good news is that when it comes time for me to prepare a complaint or a motion or a legal brief for the client whose call I could not return, I will do "deep work" for that client and shut out everything else. This is how the practice of law is supposed to work. So often when a lawyer does not return your call for a few days it may simply mean your lawyer is busy getting some important work done in your case or in another client's case.
There is nothing going on with your case.
The work of civil litigation comes in waves. There are weeks when I spend day after day preparing legal documents or engaged in depositions for one individual case, and then weeks can go by with no activity at all. I usually call a client during a week of intense activity ("Just wanted you to know we filed your lawsuit in the multi-district litigation yesterday. Everything went smoothly."), but I may not call a client for some time if there has been no meaningful activity. Still, I understand that this practice may be a mistake, especially for some clients who need more frequent attorney contact. I try to perceive which clients need regular check-ins, even if there is nothing to report, and which clients can absorb a few weeks with no communication.
I always tell clients: you call me whenever you need to talk to me, but if I don't call you it's because we are between deadlines and there is nothing going on at the moment with your case. But I am always watching over your case, even in periods of inactivity.
Not really. OK, rarely, but it happens. Most clients understand there are times when big events are occurring and communication is essential ("we reached a settlement!" or "you won your appeal!"), and times when nothing is going on and no communication is acceptable. As I have written in this blog many times, product liability litigation is a slow moving train, particularly with mass torts such as artificial hips or prescription drugs. These cases take years to resolve. And for much of that time, no meaningful activity is occurring in your case.
I would likely lose my law license if I called every one of my clients every day. Even though I make a point not to represent too many clients at any one time, I have enough active cases that if I called each client every day I would simply not be able to complete the legal work required to move each case forward. There simply would not be enough time each day.
If you need weekly or daily check-ins about your case, let your attorney know up front ("I expect to hear from you twice each week . . . "). If the attorney cannot meet that standard he or she should let you know up front. And maybe you can work out a call schedule that works for both of you: "Unless I am in court, I will call you each Thursday with an update."
You hired an attorney from a national marketing firm.
These guys get to you before the rest of us. You see them in afternoon television commercials, in online ads, in your local newspaper. (It is hard for me to compete with them.) When you call that 800 number you get an intake phone person who is often not a member of the firm but a separate paid contractor. The intake person will write up your story, confirm it is a promising "lead," and if viable will send it to a more thorough review person at the marketing "firm." Once the medical records "check out," the marketing firm may refer the case to one of many participating law firms across the country who will take on the case and pay a referral fee to the marketing firm who took your original call. That will likely be the last time you hear from the "firm" who caught your eye in a late-night advertisement.
I don't mean to disparage this crowd of marketing firms, but I caution you to be careful in choosing your law firm. The advertising group may not be your best fit.
Your lawyer doesn't want to talk to you. Or maybe doesn't even know who you are.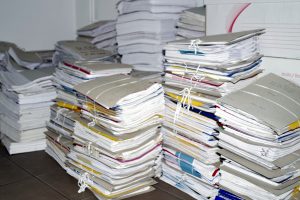 This is the worst reason. Let's say a firm pays referral fees to obtain dozens or even hundreds of product failure cases. This firm is employing many paralegals and attorneys to move cases forward as quickly as possible. Returning a client's phone call is not an efficient use of their time. Often, if you get a return call at all it is a paralegal assigned to the case, and often this paralegal cannot answer many of the legal questions you may have. Try not to become just another number in a law firm's "inventory." Slow down and choose a law firm and your lawyer carefully.
And if it gets really bad, you may be forced to fire your attorney and hire another one. This is a delicate subject, and I would say be careful and deliberate when hiring or firing a law firm.
If you want to talk to an actual product liability lawyer, give me a call any time: 919.546.8788.