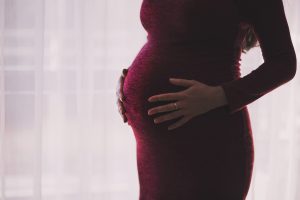 Pregnancy brings with it many physical challenges, including nausea and vomiting which impact about 80% of pregnant women. It can range from being a minor issue to a potentially serious health risk, depending on the severity of the nausea and health of the mother. The drug Zofran is designed to limit nausea but it was not approved for use by pregnant women and it may cause birth defects. Although medical causation is not settled on the issue, many women who took Zofran during pregnancy gave birth to children with birth defects. Because of that potential link hundreds of lawsuits have been brought against the maker of Zofran, seeking compensation for the harm possibly done by the drug.
Intended Uses
Zofran (or ondansetron hydrochloride) helps prevent nausea and vomiting by blocking the effects of serotonin, a chemical in the body that can trigger nausea and vomiting. It was originally designed to help cancer patients dealing with the side effects of chemotherapy but is also approved by the Food and Drug Administration (FDA) for those suffering nausea due to radiation therapy, anesthesia and surgery.
Recent Medical Study
There are conflicting studies of the possible harmful side effects of Zofran but one 2014 article on the use of Zofran by pregnant women in the American Journal of Obstetrics & Gynecology made a strong recommendation against using the drug. Gideon Koren, MD, of the Motherisk Program at the Hospital for Sick Children and the University of Toronto wrote:
The use of Zofran in the U.S. for nausea and vomiting during pregnancy increased from about 50,000 monthly prescriptions in 2008 to 110,000 at the end of 2013, despite unresolved issues concerning fetal safety and FDA warnings about serious negative heart effects.
A Danish study presented in August of 2013 showed the results of a study using the Danish birth registry covering 1997 to 2010 and 897,018 pregnancies. This study found a two-fold increased risk of heart defects in infants when their mothers used Zofran during their pregnancies, leading to an overall 30% increased risk of major congenital malformations.
The FDA approved the use of a combination of doxylamine and pyridoxine in April 2013 specifically for nausea and vomiting during pregnancy. Since this safe and effective drug is available, there is no reason for women to be exposed to Zofran due to safety concerns for the mother and child.
Lawsuits Mounting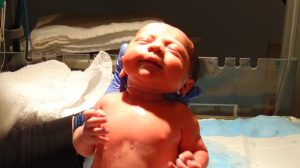 More than 200 lawsuits have been filed by plaintiffs claiming that their children were harmed by Zofran during pregnancy and that the manufacturer, GlaxoSmithKline (GSK), is to blame. These legal claims have been consolidated in federal court in Massachusetts. Plaintiffs claim the drug caused heart defects, cleft palates and other birth defects.
This isn't the only issue involving Zofran that's gotten GSK in trouble. The company agreed to plead guilty and to pay $3 billion to resolve criminal and civil liability due to their unlawful promotion of certain prescription drugs (including Zofran), its failure to report certain safety data and its civil liability for alleged false price reporting practices in 2012.
Part of the allegations was that GSK promoted some forms of Zofran for the treatment of morning sickness in pregnant women which is a use not approved by the FDA. GSK agreed to settle claims that it paid kickbacks to health care professionals to encourage them to promote and prescribe Zofran and other drugs. This resulted in $1.043 billion in false claims payments to the federal and state governments. The settlement money went to the federal government, several states, the District of Columbia and to plaintiffs involved in GSK whistleblower lawsuits.
GSK has shown it wasn't afraid to bend the law when it comes to generating sales of Zofran. The drug may also be the cause of serious health problems for possibly thousands of children, leaving parents to care for them and pay a lifetime of medical bills.
If you believe your child has been harmed by Zofran and would like to learn more, the drug's possible side effects and the growing litigation, feel free to call me so we can talk about your case, how the law may apply and your best options for obtaining compensation.