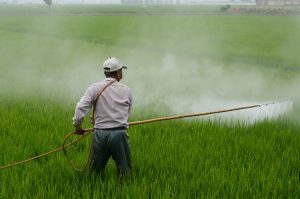 If you follow my blog, you've probably heard about paraquat. If you're unfamiliar with paraquat, it's a highly toxic herbicide that may cause Parkinson's disease. As you might imagine, this potential link is alarming and has led to quite a few lawsuits. Let's take a look at the current status of these paraquat cases.
Paraquat Lawsuits Begin
It's undisputed as to the harm paraquat can cause when humans are exposed to it in large amounts over a short period of time. But much of the current litigation concerns plaintiffs who were exposed to paraquat for extended periods, such as when using it often while working on a farm. Due to this long-term exposure, plaintiffs are claiming that paraquat caused their Parkinson's disease.