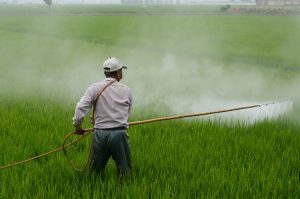 If you follow my blog, you've probably heard about paraquat. If you're unfamiliar with paraquat, it's a highly toxic herbicide that may cause Parkinson's disease. As you might imagine, this potential link is alarming and has led to quite a few lawsuits. Let's take a look at the current status of these paraquat cases.
Paraquat Lawsuits Begin
It's undisputed as to the harm paraquat can cause when humans are exposed to it in large amounts over a short period of time. But much of the current litigation concerns plaintiffs who were exposed to paraquat for extended periods, such as when using it often while working on a farm. Due to this long-term exposure, plaintiffs are claiming that paraquat caused their Parkinson's disease.
The first major lawsuit alleging a link between paraquat and Parkinson's disease was filed in 2017. Since then, hundreds of plaintiffs have sued the makers and distributors of paraquat (such as Chevron and Syngenta) claiming paraquat caused their Parkinson's disease.
Paraquat Lawsuits Get Consolidated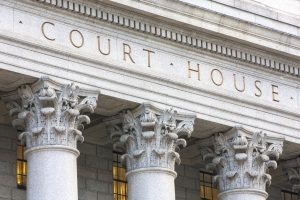 In June 2021, several paraquat lawsuits were combined into the In re: Paraquat Products Liability Litigation. This is a type of multi-district litigation (MDL), where many of the pre-trial litigation matters in the participating cases get handled together. Even though each case stands on its own and can still have its own trial, a single court will oversee pre-trial matters such as motions and discovery. These pre-trial rulings will apply to all of the cases. This makes it possible to save a lot of time and effort by avoiding repetitive court proceedings and decisions.
Major Events in the Paraquat MDL So Far
The Paraquat MDL is progressing, with several notable events during the litigation process. However, none of these events have significantly altered the potential outcome of the MDL.
In October 2021, the defendants filed several motions to dismiss and cited various reasons, such as the passing of the statute of limitations deadline.
On December 3, 2021, the court instructed both sides to choose 16 cases to proceed with limited discovery. Limited discovery meant the parties were restricted in what documents they could request and the number of depositions they could take.
In March 2022, the MDL court decided the motions to dismiss and gave each side a partial victory. The court sided with the plaintiffs by concluding that the cases were not filed too late in violation of the applicable statute of limitations or statute of repose (which is not the same thing as a statute of limitations but works in a similar way to time-bar a lawsuit).
Nevertheless, the court ruled in favor of the defendants by agreeing to dismiss several causes of action concerning public nuisance and consumer protection. Yet having these causes of action thrown out wasn't a major blow to the plaintiffs because they could still proceed with their other claims.
On April 13, 2022, the court issued an order choosing six cases to proceed with expanded discovery. This discovery is to conclude by September 2022, with bellwether cases to begin a few months later in November.
What's Next for the Paraquat MDL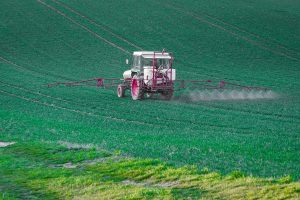 In compliance with the April 13, 2022 order, both sides will resume discovery, which will include a lot of documents being exchanged and individuals being deposed. Then the bellwether trials start in the fall.
The outcomes of the bellwether cases do not apply to the other cases in the MDL. However, they're important because they can help predict how future cases in the MDL will turn out if they get to trial or settle.
How the bellwether cases turn out won't guarantee any future result. But imagine if six paraquat bellwether cases result in five verdicts for the plaintiff and one hung jury. It'll mean that during settlement negotiations, the plaintiffs will have a lot of leverage. And any global settlement will be far greater than if the defendants won at least a few of those six bellwether cases.  It could also mean the plaintiffs are more willing to take certain cases to trial.
Have You Been Exposed to Paraquat and Now Suffer from Parkinson's Disease?
If you're reading this right now, I sincerely hope your answer to this question is "no." But if it's a "yes" or "maybe," then you should think about the possibility of joining the paraquat MDL to help pay for your medical care and to compensate you for your serious health issues. If you have any questions about paraquat, don't hesitate to give me a call at my firm Harris Sarratt & Hodges (919.546.8788).