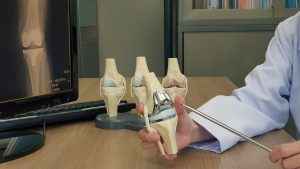 Exactech Inc. (Exactech) is a company that makes various products to repair or replace joints in the human body. Some of Exactech's biggest selling products have been replacement joints for hips, knees and ankles. Unfortunately, there have been some problems with certain products suffering from premature wear and other issues. This has led to some patients getting revision surgery to fix the issue and repair damage caused to the human body. Exactech has also started various product recalls involving certain knee, ankle and hip implants. I have prepared the following Exactech FAQs so you can learn more about this problem and what to do if you're affected.
1. What Exactech Products Have Been Recalled?
The recall involves two groups of products. The first group relates to certain batches of Exactech's Connexion GXL acetabular hip liners. The second group relates to specific ankle and knee polyethylene liners and inserts, many of which were manufactured in 2004 or later. Some of these products have been sold under the following brands:
OPTETRAK®
OPTETRAK Logic®
TRULIANT®
VANTAGE®
2. What's Wrong with these Exactech Implants?
In regards to the Connexion GXL acetabular hip liners, it appears that they've suffered from unexpected, premature wear. This premature wear has potentially led to patients suffering from various problems, such as:
Pain in or around the hip replacement area
Osteolysis (destruction of bone tissue)
Reduced or limited mobility of the hip
As for the knee and ankle polyethylene liners and inserts, it's believed that they weren't properly packaged. And because of this improper packaging, the implants might have suffered unanticipated degradation or damage before they were implanted in a patient. Potential issues with these liners and inserts include:
Loss of bone tissue
Creation of more-than-expected wear debris in the joint
Cracking or fracturing of the joint
3. How Were the Knee and Ankle Polyethylene Liners Improperly Packaged?
These implants are made out of ultra-high molecular weight polyethylene (UHMWPE). This special material is widely used for joint replacements because it reacts little with the human body and has good durability.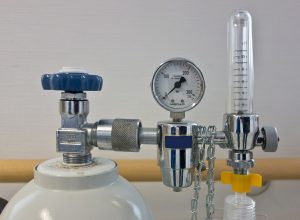 The problem with UHMWPE is that it reacts with the oxygen in the air we breathe. When it does, the UHMWPE loses its strength. This can create a large number of wear particles around the joint.
Exactech can't just package these liners in any container. Instead, they must place the implants in special vacuum bags, made out of ethylene vinyl alcohol (EVOH). This prevents the oxygen from the air from contacting the liners and inserts.
Exactech reported that roughly 80% of their inserts made after 2004 weren't properly packaged. Specifically, Exactech packaged them with oxygen-resistant bags, but not bags made from EVOH.
4. If I Think I'm Affected, What Should I Do?
The first thing you should do is contact your orthopedic surgeon, even if your implant seems fine. Your doctor will likely have you come into the office to answer questions and complete a physical examination that could include X-rays. Depending on what your doctor finds, they may advise you to get corrective "revision" surgery to replace the faulty implant with a new one. Or, they may ask you to make regular follow-up visits so they can monitor the condition of your joint replacement.
Assuming you have an implant that's part of the recall and are suffering problems, you shouldn't have to pay for this additional surgery or related medical care. The only question is how these costs will get paid.
Exactech is attempting to resolve many of these claims through a third-party claims administrator: Broadspire. Broadspire will get information from you and make arrangements to see that you don't have out-of-pocket costs relating to problems with your ankle, knee or hip implant. Be very careful in choosing this route, as it may not compensate you fully for all injuries and costs.
Another option is to file a lawsuit. In addition to receiving reimbursement for your current medical bills and costs, you and/or an immediate family member may also receive damages for:
Pain and suffering
Future medical expenses
Lost wages
Loss of consortium
Loss of enjoyment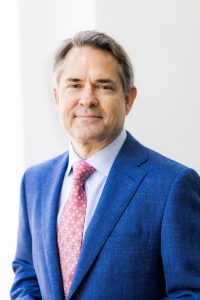 As you can see, the potential recovery from a lawsuit is more likely to fully compensate you for your financial costs, as well as the harm suffered from a faulty joint replacement product. But there's the tradeoff of having to spend the time and money to litigate and there's always a risk of getting nothing if you lose your case.
How do you decide what to do? You make the decision with the help of a product liability lawyer who handles defective medical product cases. And no, this doesn't mean you have to hire the attorney you speak with. You can simply get a consultation to learn about which option might be best for you. There's a chance there could be another option to consider based on your unique circumstances. But you won't know until you speak with an attorney. Feel free to get in touch with me at 919.546.8788 and I'll see how I can help.
Note: This post is not legal advice.