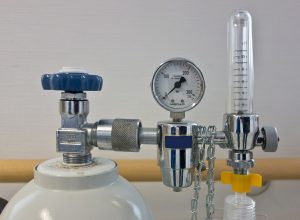 Before we talk about Exactech liners and defective packaging, we need to talk about oxygen. Oxygen is necessary for human life, but it's a fairly reactive chemical element. We don't think of oxygen as damaging but it can be very reactive. A perfect example of how reactive oxygen can be is fire. Get most things hot enough and they'll start to react with the oxygen in the air and oxidize rapidly. In other words, they'll start to burn.
This reactivity many things have to oxygen is one of the major reasons why there's a recall for Exactech's hip, knee and ankle implants. No, they don't catch on fire, but they may have been exposed to too much oxygen before implantation. This could lead to premature wear, damage to bones and the implant breaking while inside the body.
How did the implants come into contact with too much oxygen? It appears to be the result of faulty packaging. Let's take a closer look at what was wrong with the packaging and why that has allegedly led to problems with the Exactech implants.