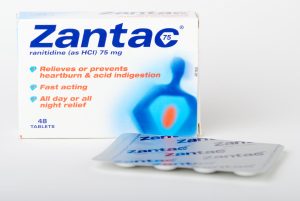 Generic drugs are a big deal in the United States. According to the U.S. Food and Drug Administration (FDA), 90% of prescription medications are filled with a generic drug. One of the reasons so many people take generic medications is the cost savings. From 2007 to 2016, generic medications saved $1.67 trillion. A generic version of Zantac has been sold since 1997.
But how is a generic drug different from a brand-name drug? Does this difference matter in the Zantac litigation? If so, where does innovator liability come in? I'll address these questions in the following blog post. But first, a brief update into the Zantac litigation.
Current Status of Zantac Litigation
In February 2020, the Zantac multi-district litigation (No. 2924) was created in the U.S. District Court for the Southern District of Florida. If a plaintiff sues the maker of Zantac and claims it gave her cancer, there's a good chance that case will end up in this multi-district litigation, or MDL.
On June 22, 2020, the plaintiffs in the MDL filed their Master Personal Injury Complaint.  To learn more about this lengthy legal document, check out my series of blog posts discussing it: Part 1, Part 2 and Part 3.
Right now, the MDL is currently in the pleadings stage and over the next few months, each side will present their arguments concerning the pending motions to dismiss.
What Is a Generic Drug?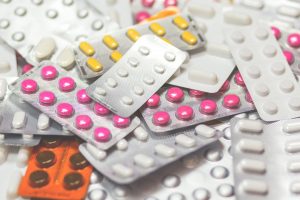 A generic drug is a drug that is effectively the same as a name-brand drug, but is made by a company other than the name-brand drug maker.
Name-brand drugs are important in the pharmaceutical world because they give the brand-name holder exclusive rights to sell a medication in a given market. Depending on how popular the medication is, this can mean massive profits for the pharmaceutical company that created the name-brand drug.
How long this protection lasts is complicated, but it can last up to 20 years. After the protection is gone, other drug manufacturers can make a generic version of the drug.
The FDA approves generic medications to ensure that they:
Contain the same active ingredient,
Have the same strength,
Are taken in the same way (injection, oral, etc.), and
Have the same form (tablet, liquid, etc.).
A Brief History of Zantac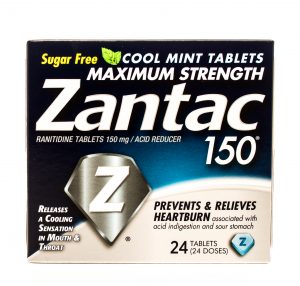 Zantac received patent protection in 1977 and got FDA approval in 1983. By 1988 Zantac became the world's bestselling drug. In 1997, the patent protection expired and generic drug makers started making and selling ranitidine, the generic version of Zantac.
Why does this history matter? Because when consumers started taking ranitidine can make a difference in a potential lawsuit against a drug maker.  That's where the concept of innovator liability comes in.
What Is Innovator Liability and Why Does it Matter in the Zantac MDL?
Depending on the legal claims alleged, a plaintiff cannot sue the name-brand maker of a drug if he only took the generic version of the drug. So the plaintiff can go after the generic drug maker then, right? Well, that's not always possible either, due to some oddities in how federal and state laws interact with one another.
This means that if a plaintiff only took ranitidine (and never took a Zantac branded product) and claims personal injuries, the court could potentially dismiss the plaintiff's case. Given how Zantac became subject to generic competition in 1997, a lot of plaintiffs could be affected. But there's a possible exception to this legal limitation in a few states: innovator liability.
Innovator liability is the legal theory that will hold the name-brand drug maker liable for injuries caused by the generic version of the drug. In other words, a plaintiff who took ranitidine could still sue the makers of Zantac (several companies have made name-brand Zantac over the years) despite never having taken that name-brand drug.
Because of innovator liability, a ranitidine consumer can still sue in the Zantac MDL, right? Probably not. Innovator liability is not a widely accepted legal theory, and so far is recognized only by the following four states:
California
Illinois
Massachusetts
Vermont
So to reiterate: if you took ranitidine, the generic version of Zantac, and never took name-brand Zantac, and later developed a qualifying cancer, you will not be able to invoke innovator liability to bring claims against the original makers of Zantac unless you live and developed cancer in the four states listed above.
However, and for further clarification, just because you took generic ranitidine doesn't mean you can't sue the name-brand pharmaceutical company. As long as you have taken Zantac, whether exclusively or in combination with ranitidine, you can still bring suit against the makers of Zantac without invoking innovator liability. And don't forget that Zantac products continued to be widely available, even after generic versions became widespread. Don't assume you don't have a legal claim because you mainly took generic ranitidine.
Now What?
Right now we wait for the court to decide the motions to dismiss. There's also a key study that should come out soon that may play a role in how the litigation proceeds depending on the study's findings. When there's a major update in the Zantac case, I'll let you know. In the meantime, you can reach me at 919.546.8788 if you have any questions about Zantac and cancer.