Even if you've never needed a surgical mesh implant, you've probably heard about a number of lawsuits due to problems patients are having with them. One type in particular has been the transvaginal mesh (TVM) implants in women. These TVM lawsuits are well underway, with tens of thousands of lawsuits currently pending. However, it appears another influx of lawsuits involving more surgical mesh implants are appearing on the horizon: surgical mesh used to treat hernias.
Treating Hernias with Surgical Mesh
First off, let's briefly explain what a hernia is. A hernia appears when an internal organ protrudes through a wall of tissue (often a muscle) into another area of the body where it doesn't belong. Depending on how bad the hernia is, surgery may be required to fix it.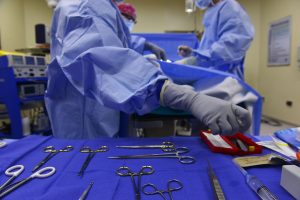 Because hernias involve a hole in a muscle or other tissue, additional reinforcement is usually needed to close the opening and keep it from reopening. This is where surgical mesh comes in. The mesh often takes the form of a plug or sheet of biological or synthetic mesh and is surgically implanted over the hole.
Clinical studies have shown that using surgical mesh to treat hernias reduces the chances of the hernia returning. Each year hundreds of thousands of hernia surgeries are performed. Given their proven effectiveness, it's no wonder that many of these surgeries use a surgical mesh. Unfortunately, a significant number of the meshes have serious flaws.
Problems in Patients with Hernia Surgical Mesh
Many patients who undergo surgery to have surgical mesh implanted for hernia treatment recover quickly and go on with their lives. However, some patients suffer from the following problems with their surgically implanted mesh:
– Allergic reactions
– Adhesions (scar tissue that sticks together)
– Perforation of organs
– Return of the hernia
– Severe pain
– Bowel blockages
– Uncomfortable or painful sex
– Internal bleeding
– Infection
– Damage to nerves
– Movement of the mesh within the body
– Fluid buildup
– Rejection of the implant (the body's immune system attacks the mesh)
– Fistulas (an abnormal connection between two hollow areas of the body, like the intestines)
Removal of the surgical mesh is often required, but by the time the mesh is removed, the damage has been done and long-term problems remain. As a result, many patients have sued the manufacturers of these surgical meshes.
Hernia Surgical Mesh Lawsuits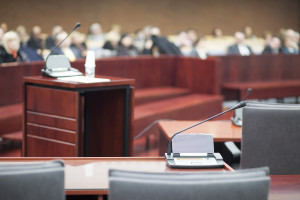 A few years ago, Bard Davol faced numerous lawsuits concerning its Kugel hernia mesh. These lawsuits have been mostly resolved by now, but they appear to represent just the tip of the iceberg.
Patients who have surgical meshes made by other companies are having problems too, and they are starting to line up at the courthouse steps for their day in court. Two major hernia mesh lawsuits involve the following products.
C-Qur
Atrium Medical Corporation manufactured the C-Qur hernia mesh, which is made of polypropylene and coated with Omega-3 fatty acid fish oil. The use of fish oil was intended to reduce the chance of adhesions occurring, but instead has caused many complications. These include allergic reactions to the fish oil, life threatening infections and the fish oil coating separating from the mesh once it is implanted inside the body.
In July of 2013, the Atrium Medical Corporation recalled the C-Qur mesh, with over 30,000 meshes taken off the market. There are currently about two dozen C-Qur mesh lawsuits pending in MDL. However, it's expected the number of C-Qur lawsuits will grow.
Physiomesh
Ethicon is another company that manufactured a hernia mesh made out of polypropylene called Physiomesh. This mesh had a special coating which was also designed to prevent adhesions. However, the coating led to a complication: It also prevented the mesh from properly integrating into body tissue.
The Physiomesh implant had a larger number of problems that Ethicon did not anticipate, including fluid buildup, scar tissue formation and hemorrhaging. These have led to serious symptoms, such as chronic pain, bowel blockages and infections.
In May of 2016, Physiomesh was withdrawn from the market, although not officially recalled. Currently only a few lawsuits have commenced, although many more lawsuits are anticipated.
Why Did These Hernia Mesh Products Have Problems?
As you might expect, there is no simple answer to this question, but there are two major factors that likely contributed to the problems.
First, the hernia mesh was made out of polypropylene, which was originally considered to be completely inert within the human body. However, studies have shown the polypropylene degrades over time and can damage surrounding tissue.
In order to deal with the problems of polypropylene, medical device manufacturers covered the mesh in special coatings, like Omega-3 fish oil. But these coatings didn't work very well. So why didn't companies like Ethicon or Atrium Medical Corporation find a material other than polypropylene?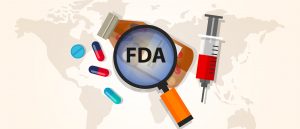 The answer to this question brings us to factor number two: getting FDA approval as quickly as possible. If a medical device company decided to use a completely different surgical mesh material, it would have taken longer and cost more money to get the product to market. This is because the mesh would have been considered a brand new medical device and therefore full clinical and safety studies and trials and would have been needed. By simply using a new coating, the device would be considered "substantially equivalent" to a medical device already approved by the FDA and therefore would be cheaper and much more readily available to use in patients.
One of the procedures medical device companies used to get their products to market faster was the 510(k) expedited approval process. I've written about the 510(k) procedure often on this site. Using this process, Physiomesh and C-Qur didn't need to be tested in humans; animal tests were considered sufficient.
While there can be advantages of getting medical products to market sooner rather than later, hernia surgical mesh serves as another example of the dangers of not conducting proper tests to ensure a medical product's safety and effectiveness. Unfortunately, it doesn't appear these fast-track approval procedures are going anywhere anytime soon given the passage of the 21st Century Cures Act.
Now What?
The hernia surgical mesh lawsuits are in their early stages with at least one trial set to start in early 2018. It shouldn't be surprising that more plaintiffs will step forward before then, alleging problems with their hernia surgical mesh.
If you have had a surgical mesh implanted into your body to treat a hernia, especially a product from one of the above mentioned companies, you should speak with your doctor as soon as possible. This is important, even if you aren't aware of any problems with the mesh.