Medical device and prescription drug jury verdicts come rapid fire, with a few cases being tried at any given moment across the country. Below is a recap on three recent jury verdicts involving Ethicon pelvic mesh, the blood-thinning drug Xarelto, and the testosterone drug Androgel.
Pelvic Mesh (September 7, 2017)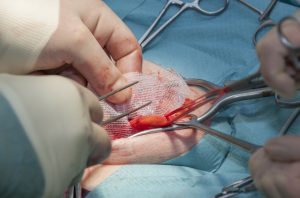 Last week a Philadelphia jury awarded a seriously injured woman $57.1 million in damages caused by defective Ethicon TVT pelvic mesh. This was the largest verdict for a pelvic mesh lawsuit against Ethicon, Inc. and Johnson & Johnson (the parent company of Ethicon). The award included $7.1 million in compensatory damages, which encompasses pain and suffering damages, as well as a huge $50 million award for punitive damages.