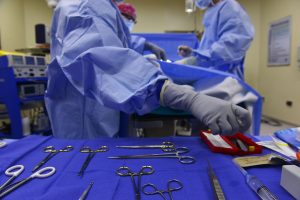 Hernias are a common health problem for adults. How they're treated often depends on an individual's overall health and how the hernia affects their daily life. When medical treatment is needed, surgery making use of a special mesh is the common recommendation. But some of these meshes have caused problems for some patients. One such surgical mesh in particular has been the Strattice Reconstructive Tissue Matrix (Strattice mesh). To understand the issue with the Strattice mesh, let's first get some background information.
What Is a Hernia and How Is it Treated?
A hernia is a medical condition where there's a hole or weakness in a wall of tissue, such as fascia or muscle. Because of this hole or weakness, an internal organ or fatty tissue will protrude or push through and into a part of the body where it shouldn't be. This can cause pain, organ dysfunction (through a loss of blood supply or obstruction in the organ), swelling and/or a visible bulge at the site of the hernia.