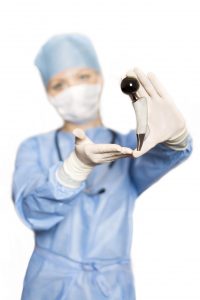 If you have been the victim of a failed medical device like a metal-on-metal artificial hip, you may not ever think about preserving evidence. But it is essential to your product liability case. In this post I want to give you some tips about preserving medical device components that have been removed ("explanted") from your body in a revision surgery. This information is important for all those undergoing revision surgery, but especially those of you who hope to pursue a product liability case without a lawyer.
Here is a quick illustration: You undergo hip replacement surgery in October 2009. In August 2010, you receive a letter from the manufacturer of the artificial hip stating that a recall has been issued on the medical device implanted in your body. Since the device is implanted in your body, you can't easily turn it back in for a refund. So you monitor the situation. Ten months later, you begin to feel discomfort, and then outright pain. After a few more months you and your orthopedic surgeon decide to have the device removed in a revision surgery. In this operation, the surgeon will remove the defective parts of the artificial hip and replace them with new, non-defective parts. Those removed parts will sit on a surgical tray, and after the surgery they will end up . . . somewhere. They could be thrown out; they could be placed in a Ziploc bag and abandoned in a storage room; they could be handed over to the medical device manufacturer's representative, who is often in the room during your surgery.
But they need to go to you.
Quite simply, before the revision surgery, the patient should take steps to ensure that he or she will be given the explanted medical device components. This usually involves careful conversations with the surgeon and the surgeon's nurse or other staff. Unfortunately, most patients have no idea that need to take this step.
If You Have a Lawyer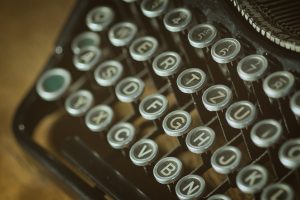 To start with, I highly recommend that you hire a product liability lawyer to handle your medical device drug case, because there are simply too many steps in the process. You can read my thoughts on that subject here. If you hire a lawyer, he or she will be responsible for gathering all available evidence. If you have hired your attorney before you undergo revision surgery, your lawyer will need to send a Preservation of Explanted Components Letter to your surgeon and the hospital or surgery center prior to the scheduled surgery. This letter must be delivered along with an authorization for the release of medical information signed by you. (Without the release, the attorney will have no power to obtain your protected medical information, or to get possession of the explanted components.)
The Preservation Letter will spell out what you as the patient expect with respect to the identification and preservation of the components after surgery. It should include language similar to this:
Please be advised that we represent Patient "X" in a potential product liability claim against Manufacturer "Y" related to the "Z" artificial hip components.  Enclosed is an Authorization for Release of Medical Information signed by Ms. X.
It is our understanding that Patient X is currently scheduled for hip revision surgery to be performed by Dr. "A" on [date] at "B" Hospital in "C" City. Because of Ms. X's potential claim against Manufacturer Y, any hardware components that are explanted must be preserved for possible use as evidence and delivered to my office.
This letter is to serve as notification that Ms. X wants to retain possession of any and all components removed during this surgery and that these components are not to be destroyed, disposed of, or returned to Manufacturer Y or its representative.
Please take care to identify the explanted components, indicating the patient's name and date removed.  A compliant biological substance shipping kit will be provided to the hospital by our office.
Additionally, if during the surgery any intra-operative photographs and/or video are taken, we ask that those also be preserved as well.
Following this letter and shortly before the scheduled revision surgery, your attorney may follow up with the surgeon and/or hospital to confirm that the surgical team is aware of and understands the component preservation request.
But Stay Involved in the Process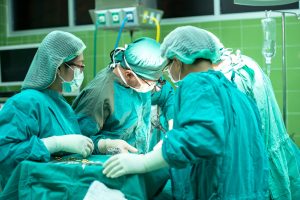 I advise my clients to stay actively involved in the process when trying to preserve explanted components. Doctors and hospitals can be flaky about these requests. Some nurses or hospital staff may not understand what you are hoping to accomplish, and medical malpractice alarms often sound in their heads. In other cases, medical care providers simply forget about the preservation letter and may hand off the components to the manufacturer's sales rep, or may even simply toss the components in the trash. But you have a right to obtain these removed components (with or without a lawyer) so you need to (nicely but firmly) remind the surgeon and the surgical nurse that you desire to take possession of the components after the revision surgery.
If You Do Not Have a Lawyer
If you choose to represent yourself in the product liability lawsuit, you will need to make sure that you seek to preserve the explanted components on your own. This means that you should write a letter detailing most of the points listed above, and you should persistently remind your surgical team that you want the explanted components. Make sure the components are delivered to you with identification stickers establishing that the components were removed from your body in a revision surgery on a specific date. When you get them home, place the components in a safe and secure and remembered location.
Please note: I use artificial hip components as one example in this post, but preserving explanted device components is important in any medical device case, including those involving defective hips, knees, shoulders, surgical mesh, or IVC filters. Often, the surgeon cannot remove and preserve the entire defective device (as with mesh or IVC filters); in those cases, take as much as the surgeon could remove.
Why Is It Important to Preserve Explanted Components?
Here's the thing: you may settle your case without ever needing to hand over the explanted components. But I have seen cases where the hospital did not preserve the product stickers from the original implant surgery. In that case there is no absolute evidence for what exact medical components were implanted in the patient. After all, the person injured by a failed medical device must establish which recalled or failed medical device was implanted. In those cases, you will need your surgeon to submit an affidavit testifying to the specific medical device components implanted in your body, and/or you will need the actual components when they are removed in the revision surgery. So even if you do not ever need to "hand over" the explanted components as part of your lawsuit or your settlement, it is always the best practice to make sure you or your lawyer obtain the components after the revision surgery.
Note: this is not legal advice.