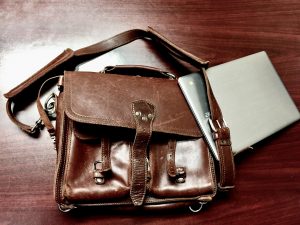 Here's a scenario: you had hip replacement surgery several years ago. In 2015 the hip began to hurt and cause other problems. You had revision surgery in 2016. While at home one afternoon recovering from the revision surgery, you see seventeen commercials from personal injury law firms asking if you recently had revision surgery following the failure of the [fill in the brand name] artificial hip. If so, lawyers are standing by to assist you with your case.
(At this point, if relevant to your situation please substitute "IVC filter" or "hernia mesh" or "artificial knee" or any number of risky prescription drugs in the scenario above for "artificial hip.")
So your next thought may be: I should represent myself. This is known as being a pro se litigant. If that is your thought, your next question should be, "what steps should I take to make sure I get a full and fair settlement for my product liability case?" It's a great question.
The First Thing You Do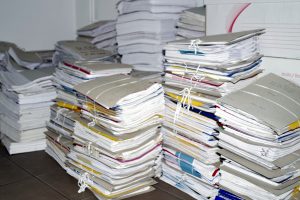 In a word: hoard. Collect, gather, organize. Seriously, it is time to start building your case file. You will need to collect everything related to your product liability failure and to your injuries. What is relevant? Well, virtually everything could be relevant to your product failure injury claim, so gather and keep track of and organize everything. When in doubt, identify it and file it away.
Some of the documentation and evidence you will need:
Medical records. This is rather obvious, but don't assume just because you obtained the operative notes from your surgeon in the revision surgery that you have all you need. You don't. You will also want to gather your complete medical history from the surgeon, your primary doctor, your physical therapist, any other medical care providers, even chiropractors and pharmacists. You need to gather your complete medical file. The defense will ask for everything, because one thing they will be searching for is a defense to your claim (e.g., were you rollerblading with your grandchildren the week before your revision surgery, taking a horrific spill?)
Journal of symptoms/pain. It may sound like overkill, but keeping detailed notes on the onset of pain, the severity of pain, the levels of pain through the day, and other information may well win your case or increase your settlement offer. For example, what if you and your husband were competitive square dancers, and traveled the United States to dance and compete? Then your artificial hip failed, you needed revision surgery, and complications from the revision surgery forced you to retire from square dancing? That scenario sets up a very plausible argument for additional compensation, and it also sets up a loss of consortium claim for your spouse, as he just lost his dance partner.
Explanted components. I wrote about retrieving the failed medical device from your revision surgery here, so you can read about that process by clicking the link, but it is vitally important that you send a letter to your hospital administrator and to your surgeon prior to the revision surgery so all medical staff are on alert to retain and preserve the explanted components. These components will certainly be needed as evidence as your case advances. And do not let the manufacturer's sales representative, who may be in the room during your revision surgery, take away the explanted components "for further study."
Medical bills. Keep every one of them. From the surgeon, the hospital, receipts from the pharmacist, everything related to your hip surgeries.
Expense journal. Keep careful track of all expenses: out-of-pocket expenses, co-pays, costs for prescriptions, mileage to and from the university hospital in the next town.
Tax information. Did you miss two months of work in 2016 following your revision surgery? Did your 2016 W-2 show that you made $6,000.00 less than you made in 2014 and 2015? Make copies of your tax information going back to the time of your original implant surgery, and keep copies for every year through the year of your revision to the present day.
Health insurance information. Gather all documentation related to any payments or services provided by your health insurance company. Most likely, the health insurer will expect to be reimbursed for payments it made on your behalf relating to a failed medical device or harmful prescription drug. You will eventually have to deal with that health care lien.
Not all of this information will be useful to your case. But in the early stages, you will not know what is useful and what is not (especially if you are working without a lawyer). So if you have any doubt about "relevance," keep the document or the receipt or the letter. And keep all of the information carefully organized. If you have a receipt, paperclip an explanation ("second prescription for Percocet following my revision surgery").
A Word of Caution
Let me be clear: I do not recommend representing yourself in a product liability case. There are simply too many things that you can overlook or that can go wrong. The best evidence that you should not represent yourself may be this: the medical device or drug manufacturer really wants you to represent yourself. Unrepresented parties often receive much smaller settlement amounts than do injured people who are represented by competent lawyers. It's not that product liability lawyers are smarter than other people; it's simply that a person who does this work day-in-day-out, month-after-month, for years will be more experienced in maneuvering through the dozens of steps it takes to prepare a good product liability case for (1) the best settlement or (2) trial.
But if you take on your product liability case yourself, you should start by building your case file, one document or record at a time. Good luck.
Note: This post is not legal advice. And I don't have TV commercials.