Exactech Inc. (Exactech) began as a company in 1985 and focuses on developing products for joint replacement. Many of Exactech's products are used for ankle, knee and hip arthroplasty (surgery to repair or replace a joint in the human body).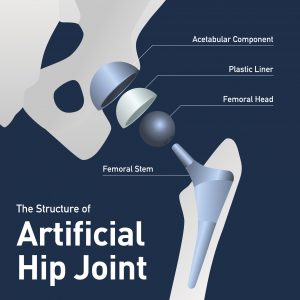 Many of Exactech's joint replacement products have performed well and improved the lives of patients. But over the last fear years, Exactech has learned from multiple studies that some of its ankle, knee and hip products can suffer from premature wear or other problems. Many of these issues could result in the need for patients to undergo revision surgery to replace the device and repair any damage it may have caused to the bone and/or soft tissue.
Exactech has initiated various recalls in response to these problems. The purpose of this blog post is to provide a brief overview of which products have been affected, what's wrong with these products and what you can do if you've had one implanted into your body.
Which Exactech Products Are Subject to Recall?
Currently, Exactech's hip, ankle and knee joint replacement products are having problems. Based on the issues associated with the artificial joints, the recall has been organized into two groups.
The first group involves the knee and ankle polyethylene liners and inserts. The exact products can be found on Exactech's website, but include products marketed under the following names:
OPTETRAK®
OPTETRAK Logic®
TRULIANT®
VANTAGE®
If your ankle or knee replacement surgery uses any of these products and it was manufactured in 2004 or later, there's a good chance you could be affected.
The second group relates to hip polyethylene liners. The affected products are available for review on Exactech's webpage, but most involve the Connexion GXL branded acetabular polyethylene liners.
What's Wrong with the Exactech Knee and Ankle Liners and Inserts?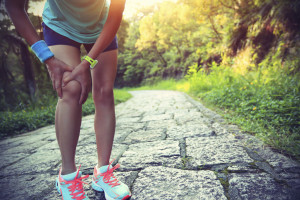 These liners are made out of ultra-high molecular weight polyethylene, or UHMWPE. This requires them to be packaged in special oxygen-resistant vacuum bags.
Unfortunately, the packaging lacked a secondary barrier containing ethylene vinyl alcohol. Without this special ingredient, the insufficient packaging allowed the insert or liner to become exposed to a higher-than-expected amount of oxygen. This could lead to excessive oxidation of the UHMWPE. This can dramatically degrade the physical integrity of the knee or ankle liner or inert. Problems that could arise after joint replacement surgery include:
Higher-than-expected wear debris in the joint.
Bone loss
Fracturing or cracking of the artificial knee or ankle joint.
What's Wrong with the Exactech Hip Liners?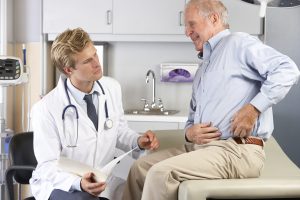 Unlike the problem with Exactech's ankle and knee products, the hip acetabular liner issue doesn't relate to packaging. However, the hip liner is made out of the same ultra-high molecular weight polyethylene, or UHMWPE.
It's not believed that the UHMWPE was negatively affected by excessive oxygen exposure before use. But there's still a concern in the form of premature wear of the polyethylene liner. This has caused a variety of problems in patients, such as:
Destruction of bone tissue (osteolysis)
Pain
Limited mobility or range of motion
Not all patients have been affected the same way. Most patients suffering from problems received their hip surgeries about three to six years ago. And problems with the polyethylene hip liners seem to be more common in those who are more physically active and/or received hip replacements that use larger femoral heads and thinner acetabular liners.
What You Should Do If You Think You've Been Affected by the Recall
The first thing you should do is contact your doctor. You should reach out to her or him even if you're not experiencing any problems with your ankle, knee or hip replacement. Your doctor can confirm if you've received an Exactech artificial joint that's been recalled. Your doctor can also properly assess your condition and help you decide what your next steps should be from a medical standpoint.
Depending on what you and your doctor find, revision surgery may be needed. You may also have legal options, including filing a lawsuit. Only after contacting an attorney can you know if you have a case against Exactech and what your potential legal remedies could be.
Exactech is also accepting claims relating to the recall. However, it's a good idea to first talk to your doctor and have an initial consultation with a lawyer before agreeing to any claims reimbursement from Exactech. You can call me at 919.546.8788 to discuss your potential case, or another attorney you trust. Good luck.