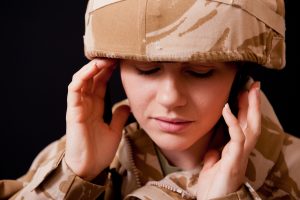 Litigation involving 3M Dual-Ended Combat Arms Earplugs ("3M Earplugs") is advancing. Recently deposition testimony from 3M and Aearo employees was made public, and some of the answers are troubling. It brings me no joy to play the role of Chicken Little, but when companies are tempted by massive profits, too often those companies will cut corners on consumer safety. In this case, those consumers were millions of soldiers serving their country from 2003 to 2015.
First, in a recent deposition a 3M marketing manager confirmed that 3M was selling the dual-ended earplugs to the military for $7.63, even though it cost the company just $.85 to manufacture, a 900% markup. In an email the 3M employee remarked "LOL," apparently about the hefty price increase for the 3M Earplugs.
Second, as I wrote about a year ago, one of the central allegations in the soldiers' claims against 3M is that the company did not adequately test the 3M Earplugs before selling millions of them to the military. Nevertheless, in deposition testimony 3M officials stated that they did not believe it was necessary for soldiers to know that the earplugs were tested under conditions that were different from the conditions the soldiers would experience in the field. In fact, a former vice-president at Aearo Technologies testified that he thought it was OK to conceal information from the government about potential defects in the earplugs. He also confirmed that it was acceptable to sell a product and conceal information that the product could have a negative effect on soldiers.