Retired Army Ranger Chet Sechrest and I continue our conversation on the potential for hearing damage in the military, the crucial need for proper hearing protection, and 3M Earplugs: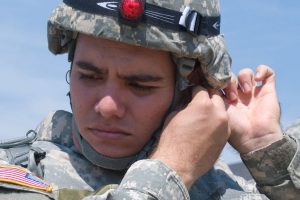 Clay: So Chet as a medic you would supervise and train soldiers in the proper use of hearing protection? But you also said the Army beat into your heads the importance of protecting your hearing in whatever you were doing in the field?
Chet: Absolutely. In fact, for a long time, they had the annual hearing exam requirement. And it was like a pre-deployment requirement, you couldn't deploy unless you had your hearing exam for that year. So the command was interested in tracking, hearing issues, to make sure that you know, not everybody's going to go deaf. Does that make sense?