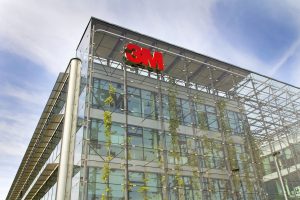 You likely know there is massive litigation emerging around 3M Company's Combat Arms, dual-sided earplugs. These 3M Earplugs were sold to the U.S. government and distributed to members of the military in a huge contract over a period of 12 or 13 years. And many lawsuits have been filed recently that allege that these 3M Earplugs were defective, and they left thousands and thousands of soldiers with permanent hearing loss or tinnitus. It's called noise-induced hearing damage. So my friend Chet Sechrest will talk about the unique ways that soldiers are exposed to loud noises. And it's not always what you think; it's not simply shooting a rifle or getting trained and the use of weapons or rifles, but also it could be serving as a mechanic for heavy engines, or being exposed to loud tanks or other industrial equipment. And as Chet points out, it could also simply be taking rides on very loud helicopters over and over again without the proper hearing protection. But that's enough of an introduction. Let's get to my Q&A with Chet Sechrest.
Clay: Chet was an Army Ranger and a member of Special Forces. He pulled three tours of duty in Iraq. So Chet, how long did you serve in the military?
Chet: I served a total of 27 years and nine months in the military.