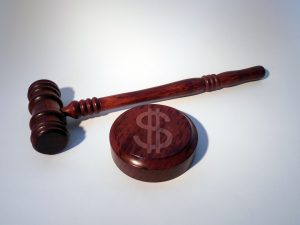 In March 2016 five people injured by the Depuy Pinnacle metal-on-metal artificial hip scored a huge courtroom victory. In that case a Texas jury awarded five plaintiffs $502,043,908.00 for injuries suffered by the failure of the Depuy Pinnacle hip. That figure was divided in different ways to the five injured people. Of that amount, $360,000,000.00 was awarded by the jury for punitive damages. The jury concluded that the Pinnacle hip sold by Depuy was defective and that Depuy knew about the flaws but did not adequately warn patients and their doctors of the risks. Like I said, this was a huge win. Unfortunately, the punitive damages award did not last long.
Judge Forced to Reduce Punitive Damages Award
Punitive damages are money damages, separate from compensatory damages, which are awarded by a jury and which are intended to punish or deter a bad-acting defendant and others from engaging in similar conduct. Judge Kinkeade, who is the federal judge presiding over the Depuy Pinnacle multi-district litigation (MDL), stated that he was bound by a Texas statute which puts a limit or "cap" on the amount of punitive damages a jury can award. Thus, Judge Kinkeade was required by law to reduce the punitive damages award, which a jury of twelve individuals, after a 42 day trial, thought was appropriate.
Thank You, Tort Reform!