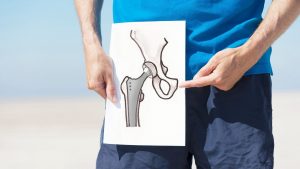 Several years ago I wrote a blog post for my product liability website where I encouraged medical device manufacturers to put me out of business. What I meant by writing that article was to say that I would be happy as a lawyer to move on to other practice areas on the day that medical device companies properly tested their medical devices before they put them on the market, ran the appropriate clinical testing, carefully reviewed the studies that came back, monitored the patients who receive the medical devices, and didn't misrepresent the products in their marketing and advertising materials.
And if all that occurred and product defect injuries dropped through the floor, then I would happily stop practicing product liability litigation and move on to other practice areas. Or go work at my neighborhood bookstore (Quail Ridge Books).
But I also said in that article that it's unlikely that I would be changing my line of work any time soon, and that was six years ago. And here we are, today, and it's still the case that there is plenty of work for me to do.
In that article, I wrote that I do not believe that all medical device companies are pursuing profit to the detriment of patients' health and that many times the medical devices are properly tested. And often these devices are wonderful for the community and there are wonderful advancements in medicine and science. But sadly, there are too many occasions when these companies rush a product to market and end up with hundreds or even thousands of patients who were injured that didn't have to be injured.
So today we're going to look at a new recall of an existing product that has been implanted in thousands of people, and studies are showing that it's causing a lot of problems. These are the plastic liner implants for Exactech companies: artificial hips, knees, and ankles. Exactech Inc. does business in the joint replacement field, and the company has produced many products over the years. Many of these products, as far as I know, have held up well.
But recently, in June of 2021, there was a recall of several different types of plastic liners that fit within normal artificial hips, artificial knee implants, and ankle replacements. They've been in business since 1985. Recently there have been a series of Exactech plastic liner products that have caused a great deal of trouble.
Exactech Artificial Hip Liner Recall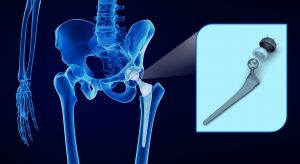 I think it's best to first look at the plastic liner in artificial hip replacement surgery. For almost 20 years now, Exactech has manufactured and sold polyethylene liners for implant as part of artificial hip surgery called the Connexion GXL polyethylene liner. These Exactech hip liners are made from ultra-high-molecular-weight polyethylene (UHMWPE).
This ultra-high-molecular-weight polyethylene has shown in studies to be subject to premature wear and breaking down. The liner is the little insert that goes into the metal acetabular cup and the plastic liner sits between that metal cup in a metal or ceramic femoral head or ball.
So the polyethylene liner is very important in an artificial hip because over the years, it will serve as a buffer between that hard metal cup and also the hard femoral head or ball. And so it can protect against excessive grinding of the hip components. But as I said, the studies are showing that Exactech hip plastic liners has been breaking down and showing signs of premature wear. These liners have been on the market for maybe 18 years.
Some of those problems include destruction of bone tissue, hip pain, leg pain, back pain, limited mobility or range of motion.
What I would say to you is if you've had an artificial hip replacement in the last 18 years and you're having problems now, or if you've had problems over the past few years, you might want to check out your surgical records and find out what exact products were placed in your body going back as far as 2004 or 2005, and just confirm that you don't have an Exactech polyethylene liner.
If you do, you might want to do a little more research to see if you qualify for possible litigation. And certainly, if you haven't had revision surgery, you and your doctor should decide if revisions surgery may be necessary.
You can also go to the FDA's website and type in Exactech Connexion. You can even see what kind of serial numbers are involved, catalog numbers and maybe you can piece together for yourself if this product was implanted in your body as part of your artificial hip replacement in the last ten or fifteen years.
From 2008 to April of 2021, there were more than 89,000 GXL Connexion liners implanted worldwide. Thus, if these liners are wearing out prematurely, if they are grinding down more than they ought to and faster than they ought to then there could be a lot of people among this crowd of 89,000 people that might have some problems that arise from this product.
Exactech Knee Liner Recall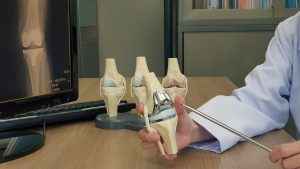 The second group of recalls related to Exactech plastic liners involved knee replacement products. These Exactech knee liners are made from UHMWPE, ultra-high-molecular-weight polyethylene. Focusing on the knee liner, this ultra-high-molecular-weight polyethylene, it's a type of sophisticated plastic. It has to be packaged in special oxygen-resistant vacuum bags. And this is one of the key problems for the replacement liners, because the bags used were not sufficiently oxygen-resistant.
The studies have shown that the packaging lacked the secondary barrier which contained ethylene vinyl alcohol. And this ingredient is necessary to package these plastic liners for long periods of time. So what happens, without this ethylene vinyl alcohol in the barrier in the packaging, the plastic liner can be exposed to higher amounts of oxygen. This oxygen intrusion can lead to excessive oxidation of the ultra-high-molecular-weight polyethylene. Think of it essentially as the defective packaging allowed this high-level plastic to degrade over time. What occurred is that the pathway to premature wear or destruction of the plastic liner may have occurred before it ever got implanted in a person's body as part of a joint replacement.
It was already on its way through that oxidation process of prematurely breaking down, then becoming defective, and then causing problems such as bone loss, pain, or eventually the need for the patient to get a revision surgery. So that's what we think is going on mainly with the plastic liners for knee replacement surgeries.
Since 2004, Exactech sold as many as 140,732 liner tibial base plates for a knee replacement surgery. Some of the names that Exactech has manufactured and sold these model tibial base plates include Optetrak Classic, Optetrak Logic, Truliant, Truliant NCR, and CR slope.
There are many different sub-models of these knee liners. But they sold over 60,000 Optetrak Classic and over 60,000 Optetrak Logic. So again, if that's a word that you can keep in your head or if you're looking through your surgical records and you see that word jump out from the product stickers page or the nursing records or the operative report, then you may have one of these potentially defective plastic liners in your body.
Just to give you the language that Exactech sent to surgeons all across the country, they explained that "oxidation can severely degrade the mechanical properties of conventional UHMWPE." That is the ultra-high-molecular-weight polyethylene, "which in conjunction with other surgical factors can lead to both accelerated wear debris production and bone loss, and/or component fatigue, cracking fracture, all leading to corrective surgery." And that is an excerpt from a Dear Doctor Letter issued in February of 2022. So plainly, Exactech is (now) taking this very seriously. The FDA is taking it seriously.
There are several recalls all around these products that you need to be aware of. And if you're listening to this podcast and probably means in the last 20 years, you had hip replacement surgery, knee joint replacement, or even ankle replacement surgery. And so, it's always important to be educated on these recalls and these products that somehow don't get the job done.
The studies are still ongoing but I think it's safe to say that the packaging for a lot of these polyethylene liners from Exactech led to a lot of this premature wear and breaking down. And that's where we are for these plastic liners.
Exactech Ankle Liners
I will touch briefly on the Exactech ankle plastic liners that you might run across for those of you who had an ankle replacement. The ankle product is a Vantage fixed bearing liner.
If you've had an ankle replacement, you might want to keep an eye out for the Exactech Vantage. See if that's part of your ankle replacement system. It's my understanding that there might be as few as 1,500 of these products out there. And I don't know what percentage of that would be subject to recall, but it's important to keep that in mind if that's a surgery you've had in the last decade.
So, that is a quick overview of the series of recalls that Exactech company has issued for its hip, knee, and ankle joint replacement surgeries. We are focusing on plastic liners here and that is going to lead to litigation all across the country. And in fact, there have been many cases already in state and federal courts that have been filed.
And those cases are moving along, but it's still very early in the process. I suspect there will be a multidistrict litigation (MDL) site identified for these sets of cases in the coming weeks or months. And I believe there's going to be hundreds if not thousands of plaintiffs that join the litigation.
Now, remember, multidistrict litigation is not the same as a class-action lawsuit. All of these MDL cases stand on their own; there are individual lawsuits that you would bring if you were injured by the defective product manufactured and sold by a company like Exactech.
And the multidistrict litigation is utilized where one judge can handle pre-trial issues, discovery issues, pretrial motions, moving these large numbers of cases along, trying not to replicate discovery, or taking the same depositions over and over again.
If you as a patient believe that you might be a victim of one of these defective plastic liners in joint replacement surgery, then you can certainly call my office. You can also read articles about the Exactech liners on this site and find out a lot more information.
Finally, you are always welcome to call me (919.546.8788) or call someone you trust in the legal community.