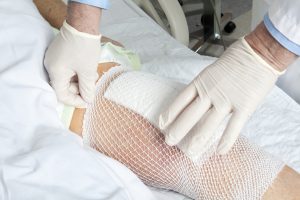 Without question, the Zimmer NexGen Knee MDL is not going all that well for plaintiffs lately. The first bellwether trial ended in a defense verdict in favor of Zimmer. Then Judge Rebecca Pallmeyer issued a Lone Pine Order which imposed a heavier burden on plaintiffs to avoid dismissal of their cases. That Order requires each plaintiff to file an Expert Declarations form establishing that the case meets all the latest requirements to warrant its continued place in the litigation. These requirements include a showing of (1) evidence of loosening of the artificial knee, (2) evidence of knee flexion of 120 degrees, (3) other detailed designations of injury and product failure. You can read more about the Lone Pine Order here.
Then, on October 21, 2016, Judge Pallmeyer ruled that the second bellwether case did not warrant a jury trial. In her Order, she granted summary judgment for Zimmer. You can read about that court decision here, but in a nutshell, Judge Pallmeyer simply rejected the validity of the plaintiff's key expert witness. She concluded that Dr. Joseph Fetto failed to refer to scientific literature or to "give any explanation for why the implant design, and asymmetric loading generally, causes . . . loosening." (Order, p. 12) She wrote at length about the reasons why Dr. Fetto's testimony is unreliable, ultimately concluding that Dr. Fetto has not "given the court sufficient basis to conclude that his opinion is reliable." (Order, p. 17) Without a reliable expert witness, a plaintiff cannot win a product liability case.
The Judge's Order was a sledgehammer, but . . .
It's Not All Bad News
It's quite awful to select a bellwether case, prepare it for trial, and then, days before jury selection, the judge grants summary judgment on all claims in favor of defendants. After years of litigation, the plaintiff, who was clearly injured, was out of court without compensation. Still, there is reason to believe that future cases may have different results. Judge Pallmeyer admitted as much in the last section of her 43-page order, titled "Potential Differences Between Joas's Case and Others in the MDL." Let's examine a few keys statements in the part of her Order (the italicized statements below were written by Judge Pallmeyer):
Other Cases Should Fare Better
Although the first bellwether case in this MDL proceeded to trial, this second one terminates at the summary judgment stage. There are a number of significant differences, however, between Joas's case and Batty that explain the different outcomes in the two cases, and differences between Joas's case and future bellwether cases are likely to allow those cases, like Batty, to go before a jury as well.
First, Batty was the plaintiff in the first bellwether case; Joas was the plaintiff in the second bellwether case. Both plaintiffs lost their cases, but Batty survived summary judgment and was granted a jury trial. The statement above is a clear signal from the judge overseeing the Zimmer NexGen MDL that she expects other cases will have better evidence of causation between the injuries and the failure of the artificial knee components than did Joas. Because other cases appear stronger than the second bellwether case, Judge Pallmeyer expects future cases to survive summary judgment and reach a jury. This is good news.
Strong Expert Witness Necessary to Establish Causation of Injury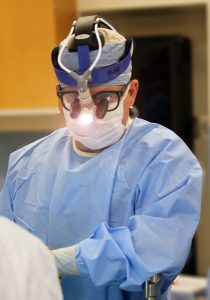 Unlike this case, the specific causation theory in Batty did not rely on a differential etiology. Instead, there was significant radiographic evidence that appeared to link Ms. Batty's injury with the plaintiffs' general causation theories. Proving causation via differential etiology in a case like this may be difficult because of the many possible causes of aseptic loosening that would have to be ruled out. But a properly applied differential etiology, with consistent standards for ruling causes in and out, may well provide an adequate specific causation opinion.
Differential etiology tries to establish a particular medical condition (or disease) from several other conditions that present similar clinical features. Doctors use differential etiology to diagnose one disease or condition from another. Judge notes here that differential diagnosis is not the strongest approach to proving causation in the knee failure litigation, although it may work with "consistent standards for ruling causes in and out."
Wisconsin Design Defect Law Was Challenging
This case also differs from Batty, and possibly from other cases, in that Wisconsin law requires a proposed safer alternative design as an element of a design defect claim. In states where there is no such requirement, a design defect case may be easier to make.
In federal court, the law of the state where the case is originally filed governs the case. Wisconsin law was applied in the second bellwether case, because that is where the case was originally filed. Wisconsin law has an added element to establish a "design defect" of a medical device. Essentially, the plaintiff must show that an alternative design would have been safer. This is a higher burden of proof for design defect claims than many other states have.
Femoral Loosening Easier to Establish
Also unlike in Batty, only Joas's tibial implant exhibited loosening. A causal link between the implant's design and femoral loosening, as in Batty, may be easier to establish.
If your case involves medical evidence of tibial loosening only, you may have trouble proving your case, as did Mr. Joas in the second bellwether case. The judge signals here that she is looking for cases which include evidence of femoral loosening.
Implant Surgeon Must Read the Product Package Inserts
And finally, unlike in this case, there was evidence in Batty that the plaintiff's implanting surgeon had read the device's package insert and had relied upon information from Zimmer in selecting the device and warning his patients. Under such circumstances, a failure-to-warn claim becomes much more tenable.
This statement sets out the obvious threshold for winning a "failure to warn" claim. In a failure to warn claim, the plaintiff argues that the manufacturer knew about the dangers posed by the product, had a duty to warn patients about those dangers, and were negligent about their duty in such a manner that the patient was hurt by the product.
In the second bellwether case, the plaintiff's expert admitted he did not read the package insert for the Zimmer NexGen knee components. The defendants reasonably argued that they did all they could do: they drafted an insert with warnings about the device, but the implanting surgeon (the "learned intermediary") failed to read the warnings. This is a key reason Mr. Joas lost his failure to warn claim.
So if you are a plaintiff, I see grounds for optimism in this Order. The Zimmer NexGen MDL is far from over.