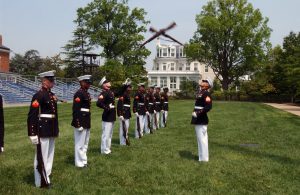 In today's blog post, we're going to go dig a little deeper into Camp Lejeune claims arising from the Camp Lejeune Justice Act of 2022 (CLJA). I've written about this remarkable legislation on several occasions, from when it was just a bill to after it got signed into law by President Biden in August 2022.
If you read those blog posts, you'll recall that before you can file a lawsuit to recover damages for your exposure to the contaminated water, you have to first file an administrative claim with the appropriate federal agency as required by 28 U.S.C. § 2675. Only if this administrative claim gets denied can you sue the federal government. Read on to learn more about this requirement and what it entails.
Where Do I File This Administrative Claim?
The government agency or department tasked with handling Camp Lejeune claims is U.S. Navy Judge Advocate General (JAG), specifically the Tort Claims Unit located in Norfolk, Virginia. This office is part of the U.S. Navy JAG's Admiralty and Claims Division (also known as Code 15).
According to its website, the Admiralty and Claims Division handles more than 40,000 claims and pays out or recovers $60 to $70 million each year. These claims relate to various federal laws, such as the Military Claims Act and Federal Tort Claims Act. And now, they'll be adding the CLJA to the list of laws that result in claims for them to handle.
How Do I File an Administrative Claim with the U.S. Navy JAG?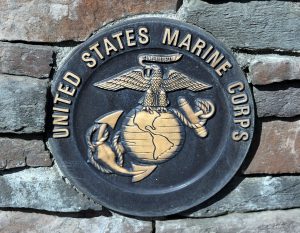 The exact process is undergoing modifications and tweaks as the Tort Claims Unit processes claims. But as of the time of this writing, the first step requires you to file a Camp Lejeune CLJA claims form.
Step two requires you to submit the form to the Tort Claims Unit and this can be completed in one of two ways. The first way allows you to email the form to CLclaims@us.navy.mil with the following subject line: "last name first name MM.DD.YYYY." This date will be the date the claims form is being submitted. It's strongly recommended that claims forms be submitted by email for faster processing.
The second option is to mail the claims form to:
Department of the Navy
Office of the Judge Advocate General
Tort Claims Unit Norfolk
Attention – Camp Lejeune Claims
9620 Maryland Avenue, Suite 205
Norfolk, VA 23511-2949
If there are additional questions or need for extra guidance on completing the claims form, you can call the Tort Claims Unit at 757-341-4583. You can also refer to the Camp Lejeune Justice Act Claims Procedure form, which contains additional instructions on completing the claims form. One thing to keep in mind about the Camp Lejeune claims filing process is that you do not send any medical records or evidence along with the claims form. That information will be submitted at a later time.
The Tort Claims Unit is also trying to set up an electronic filing system to better handle the high volume of claims coming in, but that's still in development right now.
What If I Already Filed a Claim Before the CLJA Became Law and My Claim Was Denied?
You'll need to refile the claim for reconsideration before you file a lawsuit against the U.S. government.
Do I Need a Lawyer to File a Camp Lejeune Toxic Water Tort Claim with the Tort Claims Unit?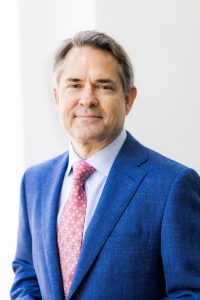 No, you do not. Camp Lejeune claims form is relatively straightforward, although I want to emphasize that this entire process can and probably should be handled by a competent attorney. Finding a good lawyer to assist you early in the process has distinct advantages. Check out my post about the pitfalls of injured plaintiffs representing themselves here. The Tort Claims Unit expects many claims forms to be filed by lawyers on behalf of their clients.
If you think you might have a claim for injuries sustained at Camp Lejeune due to toxic water contamination, it helps to speak with a lawyer. Most will offer free consultations to give you a clearer picture of what you need to do next, such as filing an administrative claim (and can also answer questions about that process).
If want to speak with a personal injury attorney, my law firm's telephone number is 919.546.8788. Whether you hire an attorney or handle your claim on your own, good luck. I hope you get a recovery that can help compensate you for your injuries and reflects the appreciation our country has for your service.