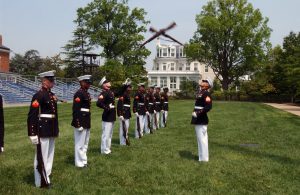 In today's blog post, we're going to go dig a little deeper into Camp Lejeune claims arising from the Camp Lejeune Justice Act of 2022 (CLJA). I've written about this remarkable legislation on several occasions, from when it was just a bill to after it got signed into law by President Biden in August 2022.
If you read those blog posts, you'll recall that before you can file a lawsuit to recover damages for your exposure to the contaminated water, you have to first file an administrative claim with the appropriate federal agency as required by 28 U.S.C. § 2675. Only if this administrative claim gets denied can you sue the federal government. Read on to learn more about this requirement and what it entails.
Where Do I File This Administrative Claim?