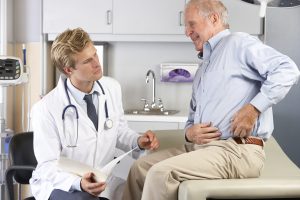 Not all artificial hips fail. Many total hip replacement surgeries are successful. Unfortunately, the metal-on-metal artificial hips have "failed" at a rate much higher than previous artificial hips, whose components typically consisted of a combination of metals, plastics, and ceramics. The metal-on-metal design placed a metal ball or head directly into a metal acetabular cup. By using a metal cup and a metal ball, these artificial hips forced metal to rub against metal with the full weight and pressure of the human body.
In any hip replacement surgery, there is a period of rehabilitation. Even with great surgery results, the patient will suffer some soreness, stiffness, and a period to regain strength, mobility, and comfort. From the dozens of people I have spoken with over the years who have undergone hip replacement surgery, even successful hip replacements do not turn you into a completely pain-free eighteen year old athlete.
For many patients, however, particularly those who received the metal-on-metal hip, there may come a point when they wonder if their artificial hip has failed. But given that all hip surgeries initially come with some discomfort and pain, how do they know if their hip has failed.