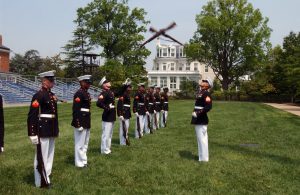 In a previous blog post, I mentioned how the Camp Lejeune litigation was starting to pick up. Specifically, the court scheduled a status conference to discuss pre-trial matters like protecting evidence and identifying witnesses. Even though we're still in the early stages of litigation, a few things have happened since then that I'd like to discuss.
An Overview of the Camp Lejeune Lawsuits
The water at the U.S. Marine Corps Base Camp Lejeune (Camp Lejeune) is safe to drink and use. But it wasn't always this way, especially during the decades before 1987. During that time, the water at Camp Lejeune contained various chemicals which could result in serious health problems.