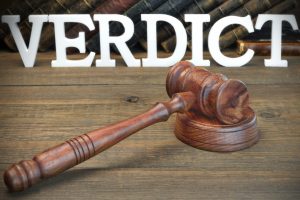 Today, a jury in Philadelphia awarded approximately 28 million dollars to a woman who suffered serious gastrointestional bleeding after taking the blood-thinning drug Xarelto. It was a huge win for the plaintiff, Lynn Hartman. Ms. Hartman took Xarelto for over a year to treat atrial fibrillation. She suffered internal bleeding and was eventually hospitalized. She needed four blood transfusions. According to court documents, the internal bleeding eventually stopped, and Ms. Hartman was taken off the medication. After she stopped taking Xarelto and switched to another blood-thinner, she had no further internal bleeding.
Ms. Hartman sued Bayer Healthcare Pharmaceuticals, Janssen Pharmceuticals, and parent company Johnson & Johnson. Her primary claim was that the defendants failed to provide adequate warning of the bleeding risks associated with taking Xarelto.
One important witness for the plaintiff at trial was David Kessler, the former Commissioner of the Food and Drug Administration. Kessler testified that he believed the warning label on Xarelto was inadequate and lacked important information regarding the specific risks of internal bleeding.