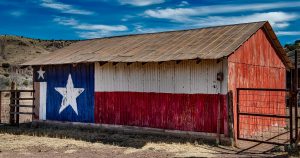 Staggering. It's really the only word for it. Yesterday a Texas jury awarded six plaintiffs over one billion dollars for injuries sustained following the failure of the Depuy Pinnacle metal-on-metal artificial hip. And that comes out to more than $170,000,000.00 per plaintiff. The verdict was handed down last night following ten weeks of punishing trial.
This trial was the third "bellwether" case in the Depuy Pinnacle MDL (multidistrict litigation). The first Pinnacle bellwether trial ended in a defense verdict, which means the jury did not find negligence on the part of the defendants, Depuy Orthopaedics and Johnson & Johnson, and therefore the plaintiffs received no compensation. The second bellwether trial resulted in a huge $502 million dollar verdict for five plaintiffs, which I wrote about here. In fact, much of the speculation about this third bellwether trial was whether the plaintiffs' team could put on the same powerful case that they did in the second bellwether trial, or whether the $500 million verdict in March was simply a bizarre outlier, one of those remarkable unicorn verdicts that come along once and never again.
Today, the $500 million dollar verdict seems modest compared to yesterday's jury verdict. Plainly, juries are sending a huge message to Depuy and J&J that they hurt many people when they marketed and sold the Depuy Pinnacle Hip.