So maybe you've heard the news that Washington and California recently sued Johnson & Johnson for misrepresenting the safety of its transvaginal mesh (or "pelvic mesh") products. I pulled the Washington lawsuit and read it. It is alarming. If Washington can prove the allegations in the complaint, it will be a damning indictment of Johnson & Johnson and the pelvic mesh industry generally.
The Washington Lawsuit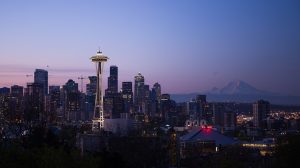 States can sue companies on behalf of their injured citizens. If the state's attorney general decides that a "bad act" is harmful to enough citizens, her office can file a lawsuit on behalf of the state and the group of people who were injured. It is an important consumer protection function provided by the states. This is what happened in Washington and California a few days ago. The Washington Attorney General reported that 11,728 transvaginal mesh products were sold (and implanted) in women in the state. The attorneys general in those states filed suit against Johnson & Johnson and made a series of chilling allegations against the company for its marketing of transvaginal mesh.
Let's look at some of the key allegations in the Washington State lawsuit. When I refer to "Defendants," I mean Johnson & Johnson, Ethicon, Inc., and their related companies, who made and marketed several types of transvaginal mesh.